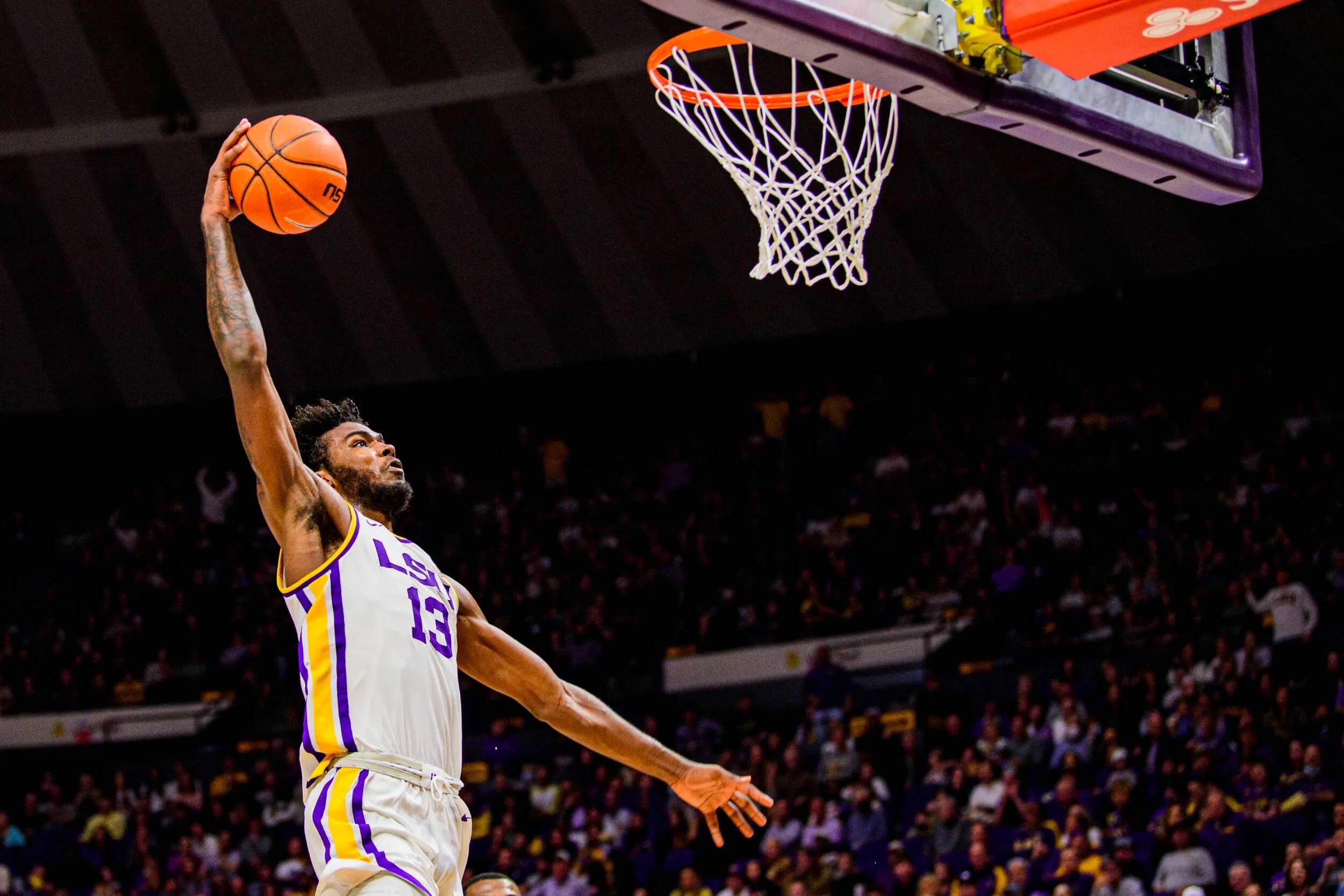 The LSU Tigers recorded their third-straight victory on Wednesday night at the Pete Maravich Assembly Center, using a 17-0 run over a 5:34 span at the end of the first half to defeat the Georgia Bulldogs, 84-65.
The Tigers improved their over record to 19-7 on the season and 8-6 in the SEC. Georgia goes to 1-13 in the league, 6-21 overall.
Sophomore forward Tari Eason came off the bench and made an instant impact from the second he checked in. Eason recorded a team-high 21 points and 9 rebounds, leading the Tigers to jump out to a 36-20 lead with 1:13 to go in the first half.
Senior Darius Days also posted a double-double with 15 points and 12 rebounds.
LSU was relentless defensively, especially in the half court press, forcing 16 steals and 26 turnovers. There were also four official shot clock violations, with three coming in the first half and one coming in the second.
Georgia's Kario Oquendo had a game-high 26 points and 5 rebounds in 33 minutes.
LSU went 34-for-69 from the field (49%) and made seven threes. Georgia shot 20-for-45 (44%) and hit eight treys.
LSU won the battle on the glass, 36-27, thanks to 19 offensive rebounds and 17 defensive boards.
The Tigers return to the court on Saturday, February 19th, at 2:30 p.m. CT as they are slated to take on the South Carolina Gamecocks in Columbia. The game will be televised on SEC Network.