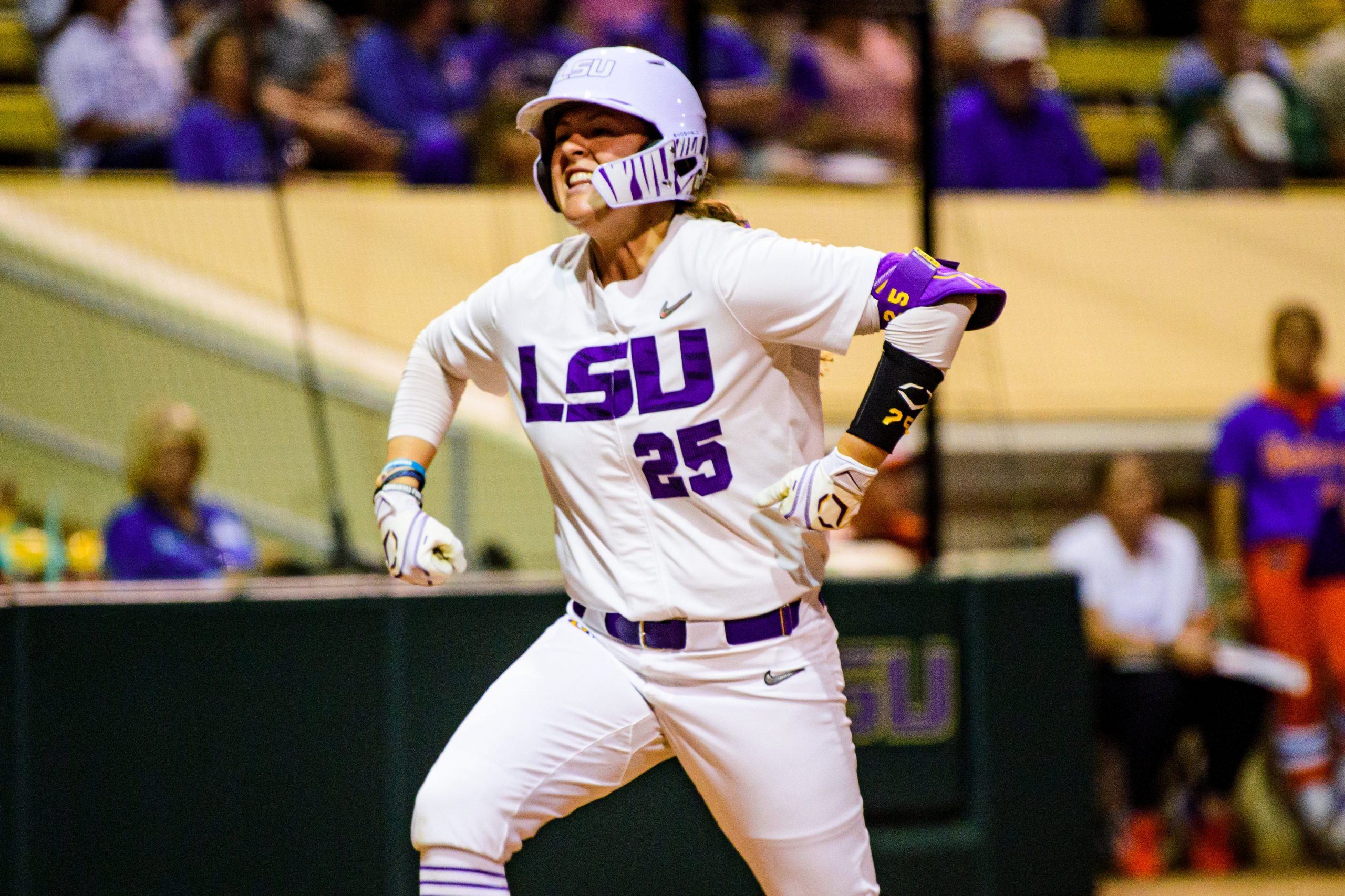 LSU's pitching staff has been searching for a complement to Ali Kilponen in the circle to broaden the team's success going into the postseason.
The No. 21 Tigers found such a person Saturday in senior Shelbi Sunseri who silenced Mississippi State's bats long enough until her teammates blew the game open with a seven-run sixth inning for a 9-2 victory at MSU's Nusz Park to claim the Southeastern Conference series.
LSU (34-19, 13-10 in SEC) won its fourth SEC series of the season and will go for its second sweep in league play Sunday at noon in the regular season finale for both teams. They moved into sole possession of fourth place in the league standings, a spot that would earn them a double-bye in next week's SEC Tournament at the University of Florida.
The game will be broadcast locally by 107.3-FM and will be streamed by the SEC Network+.
Sunseri (8-7) allowed three hits, two runs, walked two and fanned two. State (31-23, 9-14 in SEC) scored first in the top of the fifth on a fielder's choice grounder by Shea Moreno. Sunseri threw 62 of 103 pitches for strikes and recorded her seventh complete game of the season.
State's pitching limited to LSU to three hits through five innings when the Tigers batted around and erupted for seven runs on just two hits. They took advantage of four errors and some wildness in the circle to rally from a one-run deficit.
LSU loaded the bases on two errors and a walk to Georgia Clark when they tied the game on a third error off Sunseri's bat. The Tigers took a 2-1 lead when Ali Newland was hit by a pitch with the bases loaded and following a pitching change, right fielder Morgan Smith singled to the base of the wall in right field for a 3-1 lead. Another bases-loaded walk to Cait Calland made it 4-1 when following the second out, Ciara Briggs (2-for-4) put the game out of reach with a three-run double to the gap in left-center field.
Clark smashed her team-leading 16th homer on a 2-0 pitch in the seventh and Newland (2-for-3, 2 RBIs) followed with her sixth home run of the season.