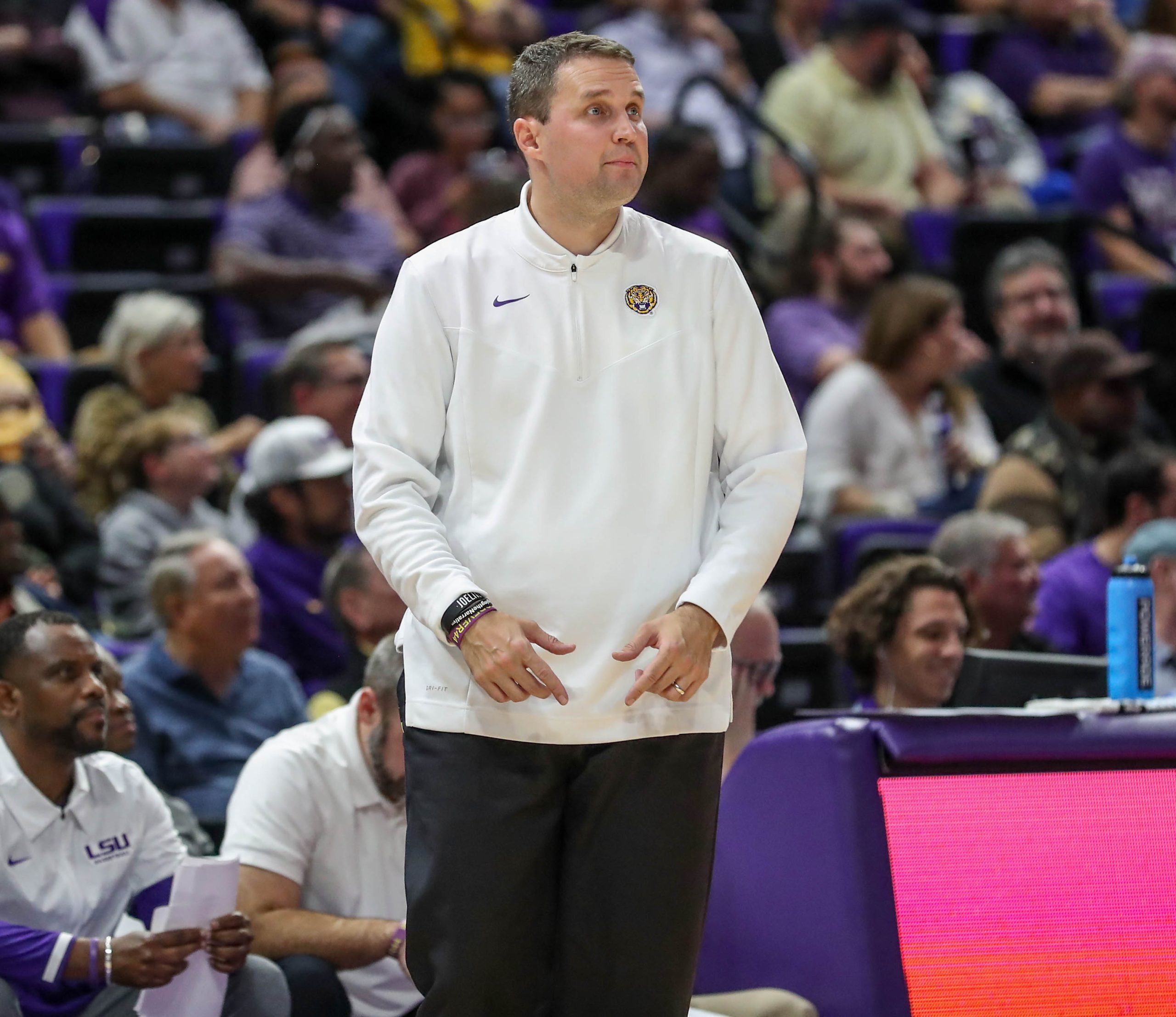 By CODY WORSHAM | Tiger Rag Editor
LSU and Memphis are in discussions for a December 2017 matchup at the FedEx Forum in Memphis, a source told Tiger Rag on Thursday morning, potentially pitting Will Wade, a Nashville native, against former LSU basketball head coaching candidate Tubby Smith.
According to the source, the two sides are "close" on a deal to send the Bayou Bengals to Memphis for a pre-conference matchup on Dec. 28, 2017, the Thursday after Christmas. LSU began SEC play last season on Dec. 29, starting the conference slate before the new year for the first time since 1988.
It was unclear whether or not plans include a home-and-home between the two sides, and the source told Tiger Rag "nothing was signed."
LSU associate athletic director Eddie Nunez had no comment on a potential LSU-Memphis matchup.
"The fact is we are reaching out to many schools on possibilities," Nunez said, adding that LSU is still working on next year's schedule as well as schedules for two and three years down the line.
The two programs have played six times in their history. LSU is 2-4 in those games and has lost the last three matchups, most recently in 2013 at the Old Spice Invitational
LSU upset Memphis State (the school's name until 1994, when it was changed to the University of Memphis) in Dale Brown's first game in charge of the Tigers in 1972, and again in 1986 on an Anthony Wilson buzzer beater in the second round of the NCAA Tournament – a game played at the Assembly Center – during Brown's march to a second Final Four appearance.
Memphis finished 19-13 last season, 9-9 in the AAC, but lost six of its final seven games. Smith has lost six of his eight best players to transfer this offseason.
LSU went 10-21 in Johnny Jones' final season as head coach, and just 2-14 in SEC play. The Tigers will likely lose leading scorer Antonio Blakeney to the NBA Draft but are currently set to bring back the bulk of their minutes-earners from 2016-17.
LSU improved its non-conference strength of scheduling last year to 69th nationally, according to KenPom.com, up from 179th the year before. This, after SEC commissioner Greg Sankey mandated the league's teams schedule opponents with a three-year RPI average of 175 or better.
The Tigers are already set for a trip to Hawaii for the Maui Invitational. The field will include Wade's former school, VCU, the former school of newly-hired assistant Greg Heiar, Wichita State, as well as California, Notre Dame, Michigan, Marquette, and Chaminade.
[table]
LSU vs. Memphis Series History
Year, Date, Home/Away/N, LSU Result, Score
1972, 1-12, A, L, 65-82
1972,12-5, H, W, 94-81
1986, 3-15, H, W, 83-81
1992, 12-23, N, L, 66-70
2010, 11-21, N, L, 61-70
2013, 11-29, N, L, 69-76 [/table]