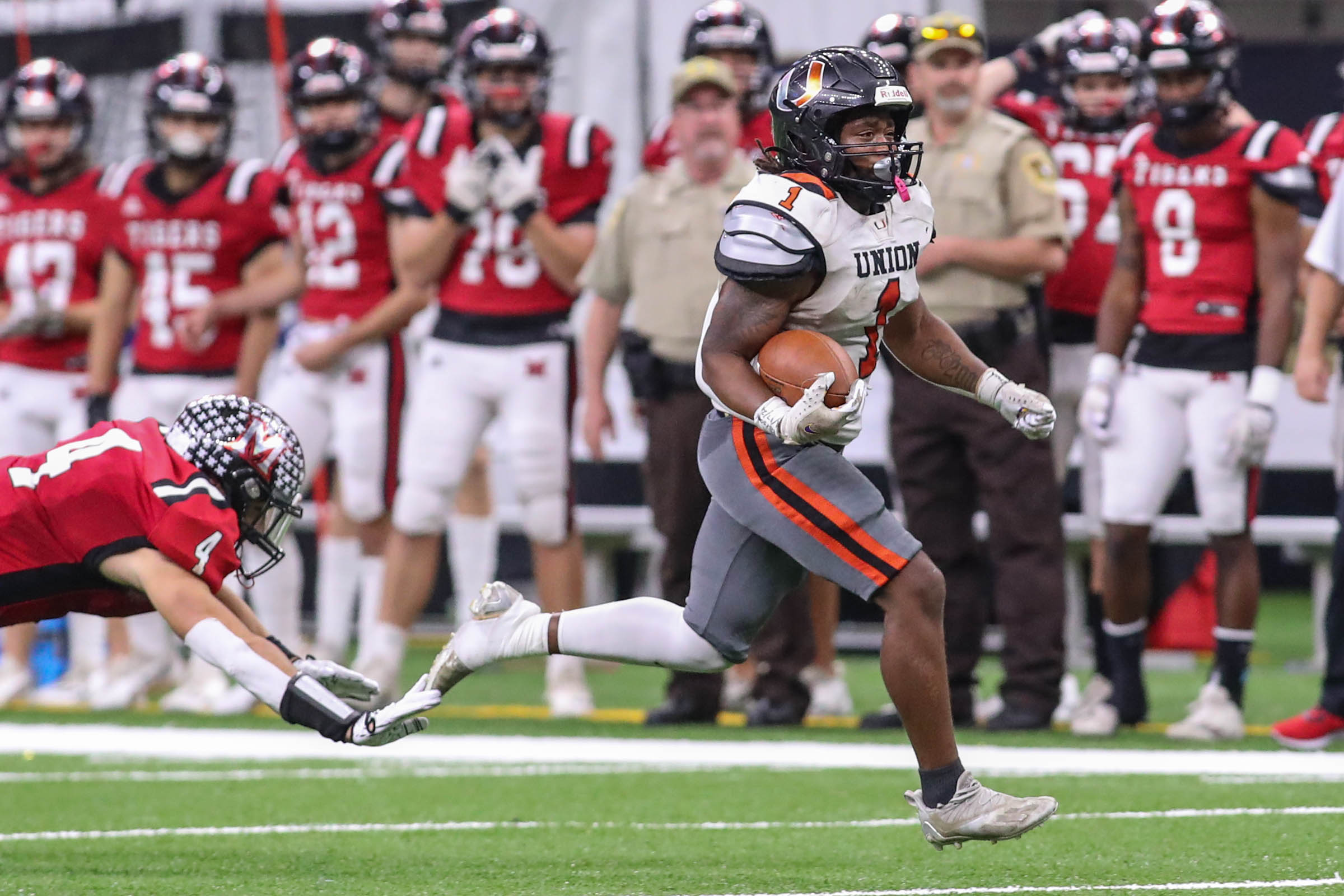 Brian Kelly moved LSU's football program from the basement of the Southeastern Conference's Western Division to that league's championship in his first season.
Given a full calendar year on the job Kelly's displayed the ability to elevate the Tigers' recruiting efforts which were ranked No. 12 on his first couple of months on the job.
LSU positioned itself for a Top 10 national finish with the ability to move inside the top seven when the Tigers go into the first day of Wednesday's NCAA early signing period with 25 high school commitments. The early three-day period concludes Friday.
LSU's class is rated as high as No. 5 by 247Sports and No. 7 by both On3Sports and Rivals.com.
"When you're LSU and you have a brand that is so recognizable throughout the entire country, you can't have blinders on either," Kelly said on Saturday following the team's Citrus Bowl practice. "Our scope and vision is national."
LSU's class ranking could improve with a couple of late-hour decisions. The Tigers are battling Mississippi State for four-star safety Isaac Smith (6-0, 200) of Itawamba Agricultural in Fulton, Mississippi and are going toe-to-toe with Georgia, Florida and Alabama for the signature of five-star cornerback Desmond Ricks (6-1, 170) of IMG Academy.
Ricks, the nation's No. 3 corner and No. 27 overall player per 247Sports, won't sign until Thursday at 4:30 p.m. CST. The Tigers have also expressed interest in Vanderbilt four-star tight end commitment Ka'Morreun Pimpton of Forth Worth, Texas-North Crowley
That's not to suggest LSU hasn't done its work at home. The Tigers have 10 players committed from within their state's boundaries led by five-star offensive tackle Zalance Heard (6-5, 310) of Neville, four-star wide receiver Shelton Sampson Jr. (6-4, 180) of Catholic-Baton Rouge and four-star running back Trey Holly (5-8, 180) of Union Parish.
LSU was also able to meet its needs of securing an incoming quarterback, four-star prospect Rickie Collins (6-2, 190) of Woodlawn-Baton Rouge, four-star offensive tackle Tyree Adams (6-5, 285) of St. Augustine and four-star athlete Khai Prean of St. James (6-0, 190).
"We're going to have a heavy influence in the state of Louisiana like we should," Kelly said. "We're going to know where the best players are in the country as well. That's representative of saying we're going to nationally recruit but we're going to pull our base."
LSU was able to fill significant needs from its home base with commitments from Heard, the nation's No. 5 offensive tackle and Sampson, the No. 8 wide receiver.
Sampson had a career-high 79 catches for 1,152 yards (14.6 per catch) with 18 touchdowns. Collins, the nation's No. 16 dual-threat quarterback, accounted for 2,110 yards and 23 touchdowns with 1,512 yards passing for 17 TDs and 598 rushing and six scores.
Holly, a four-star prospect, polished off the greatest career in Louisiana history with 10,524 yards rushing with 146 touchdowns and combined for 160 touchdowns overall. Prean, a transfer from Ascension Catholic, made quite a contribution in his only season at Class 3A St. James with 61 receptions for 1,097 yards (18 yards per catch) with 14 touchdowns. He also returned kicks and played defensive back.
The Tigers, who also landed commitments from players from nine different states outside of Louisiana, have a pledge from four-star edge rusher DaShawn Womack of Baltimore, Maryland – the state's top prospect and seventh-rated player at his position per 247.
LSU's class was bolstered within the week from four-star cornerback Javier Toviano of Arlington, Texas-Martin. The 6-foot, 185-pounder is the nation's sixth-rated player at his position and No. 9 in his home state.
The Tigers stocked up the most at offensive line with four commitments, four wide receivers (counting Prean), four cornerbacks, three safeties and three edge rushers.
Sampson headlines LSU's wide receiver haul along with four-star prospect Jalen Brown (6-1, 170) of Miami, Florida-Gulliver Prep and four-star prospect Kyle Parker (5-10, 175) of Lucas, Texas-Lovejoy who wound up with 72 catches for 1,091 yards and 13 touchdowns.
Womack (6-4, 240) is expected to be joined in LSU's class on the edge by four-star prospect Jaxon Howard of Minneapolis, Minnesota-Robbinsdale Cooper, the nation's 18 prospect at his position and state's top-rated player per 247Sports.
LSU's offensive line class, in addition to Heard and Hill, is expected to include four-star interior lineman DJ Chester (6-5, 300) of McDonough, Georgia-Eagles Landing Academy, the nation's No. 12 player, while the Tigers' secondary should be bolstered by Zachary safety Kylin Jackson (6-2, 200, No. 12 at his position), four-star safety Ryan Yates of Denton, Texas-Guyer (6-0, 190, No. 21) and potentially four-star safety Daylen Austin (6-1, 180) of Long Beach, California-Long Beach Poly who reportedly may wait until February and choose another school.
"We're going to identify the best prospects throughout the country," Kelly said. "We're going to have kids from the Northeast, Midwest and West Coast but our base will be Louisiana and the South."