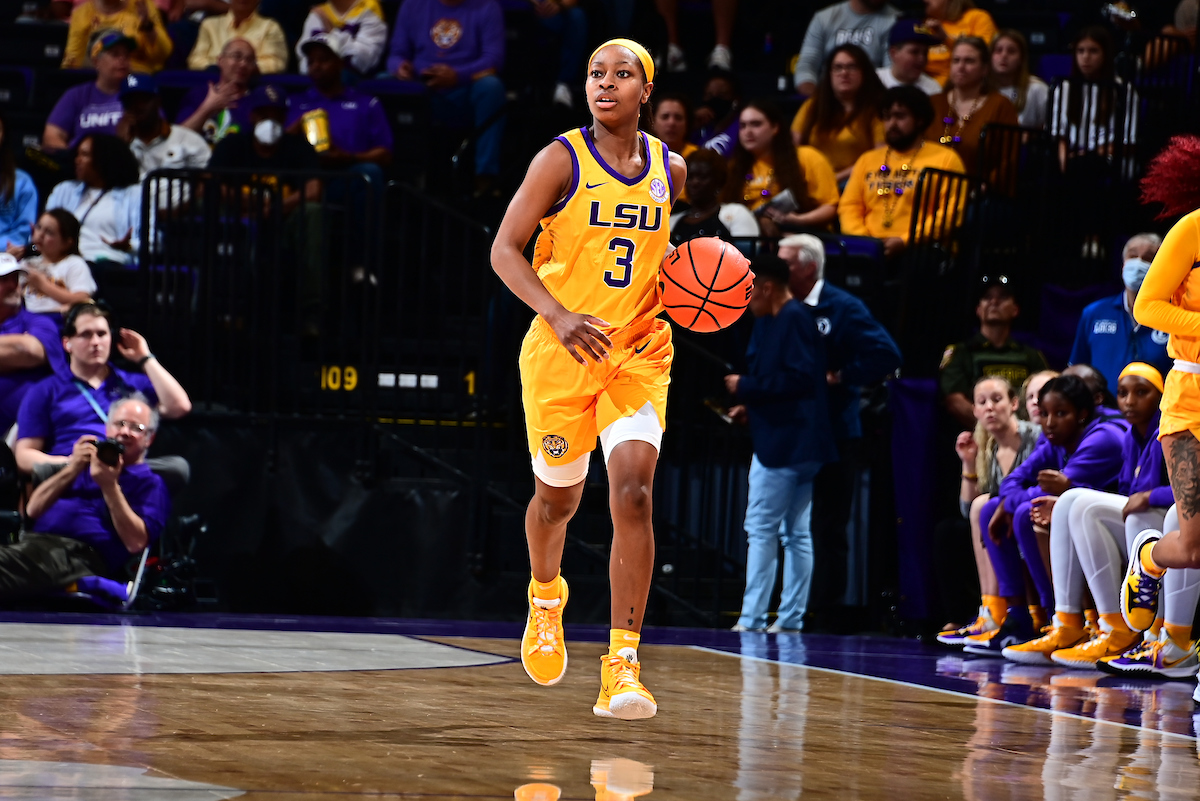 The No. 8 LSU Tigers clinched no worse than a second place finish in the Southeastern Conference with a 58-50 victory Thursday over Alabama at the Pete Maravich Assembly Center.
The Tigers (24-4, 12-3 in SEC) travel Sunday face Tennessee (22-6, 11-4) for a 1 p.m. tip-off. By virtue of their top 4 conference finish, they will also receive a double bye in the league's postseason tournament in Nashville.
"They don't get too high, they don't get too low, and a lot of that is because they're older," LSU coach Kim Mulkey said. "They're mature, and they realize we got a tough one in Knoxville. Florida gets beat tonight so it's you (LSU) and Tennessee down to who gets the two or the three seed in the SEC Tournament."
Guard Khayla Pointer, one of five seniors that was honored Thursday, scored a team-high 23 points to go along with nine rebounds and eight assists. She helped to compensate for the Tigers losing second-leading scorer Alexis Morris to an injury two minutes into the game and didn't score.
Senior Faustine Aifuwa finished with 12 points and five rebounds, while senior Autumn Newby added nine points and five rebounds.
Alabama (14-12, 5-10) was led in scoring by guard Brittany Davis who finished with 18 points and 11 rebounds.