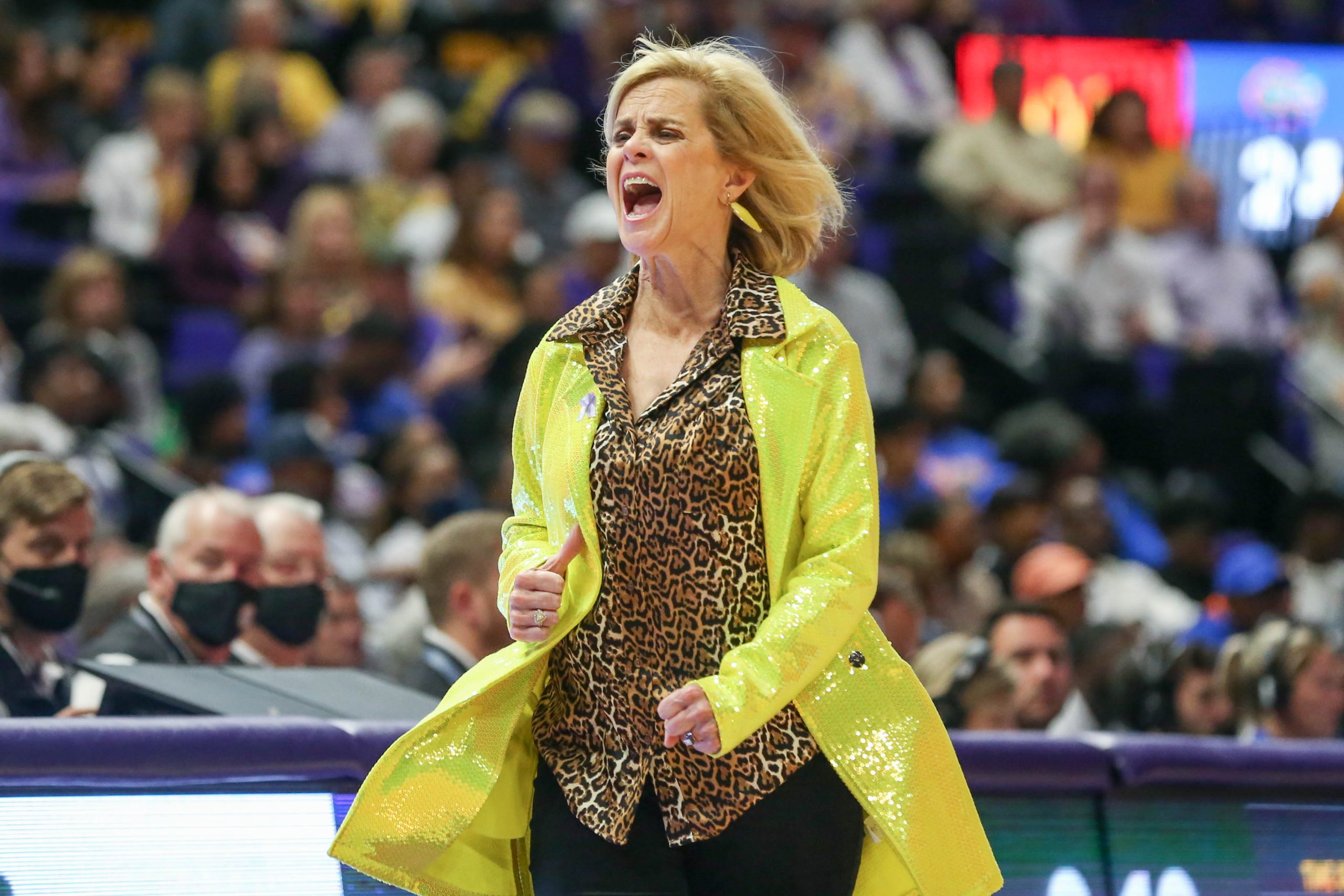 LSU, the nation's eighth-ranked women's basketball team will close out the home portion of its regular season at 7 p.m. Thursday's home matchup in Southeastern Conference play with Alabama.
The Tigers (23-4, 11-3 in SEC) can clinch a share of second place in the SEC standings which secures a double bye to the top four teams in the league's postseason tournament.
The game will be streamed on the SEC Network+ and will be broadcast locally over 107.3-FM.
"Once we started playing in the SEC, you could gauge a little bit that, hey we could compete in this league," LSU first-year coach Kim Mulkey said. "Still didn't think we would be doing what we're doing. That's probably my personality. I'm kind of cautiously optimistic. Just stay focused in the moment and let's just get better every day. You couldn't project or foresee what we would be doing."
LSU, which is encouraging fans to wear gold against Alabama (14-11, 5-9), controls its own destiny and with wins in the final two games of the regular season against Alabama and at No. 16 Tennessee on Sunday, the Tigers would hold sole possession of second place going into the SEC Tournament next week in Nashville.
The last time the Tigers finished in the Top-2 of the SEC in the regular season was when LSU won the conference title in 2008.
Thursday's game serves the final regular season appearance at home for LSU's seniors Faustine Aifuwa, Jailin Cherry, Khayla Pointer, Autumn Newby and Awa Trasi during a halftime presentation on the floor.
"You want (seniors) to have an unbelievable last year of college," Mulkey said. "Every coach wants them to and it doesn't always work out that way. For anybody to leave this year no matter where we finish, how it all ends, there's not a negative that can be written."
Alabama is looking to make a late season push to be on the NCAA Bubble. The Crimson Tide have won three of their past four games and need to keep winning in order to keep postseason hopes alive. Alabama beat a ranked Tennessee team last Thursday by double-digits and then took down Texas A&M on Sunday in double-overtime. Brittany Davis put up 23 points and grabbed six rebounds in both Alabama games last week to earn SEC Player of the Week honors.
"Kristy's (Curry) team is fighting to maybe be on that bubble to be talked about as maybe the eighth or ninth team from our league to get a bid," Mulkey said who coached with Curry at Louisiana Tech. "If you talk about when is the best time to get hot and beat some people – it's now."