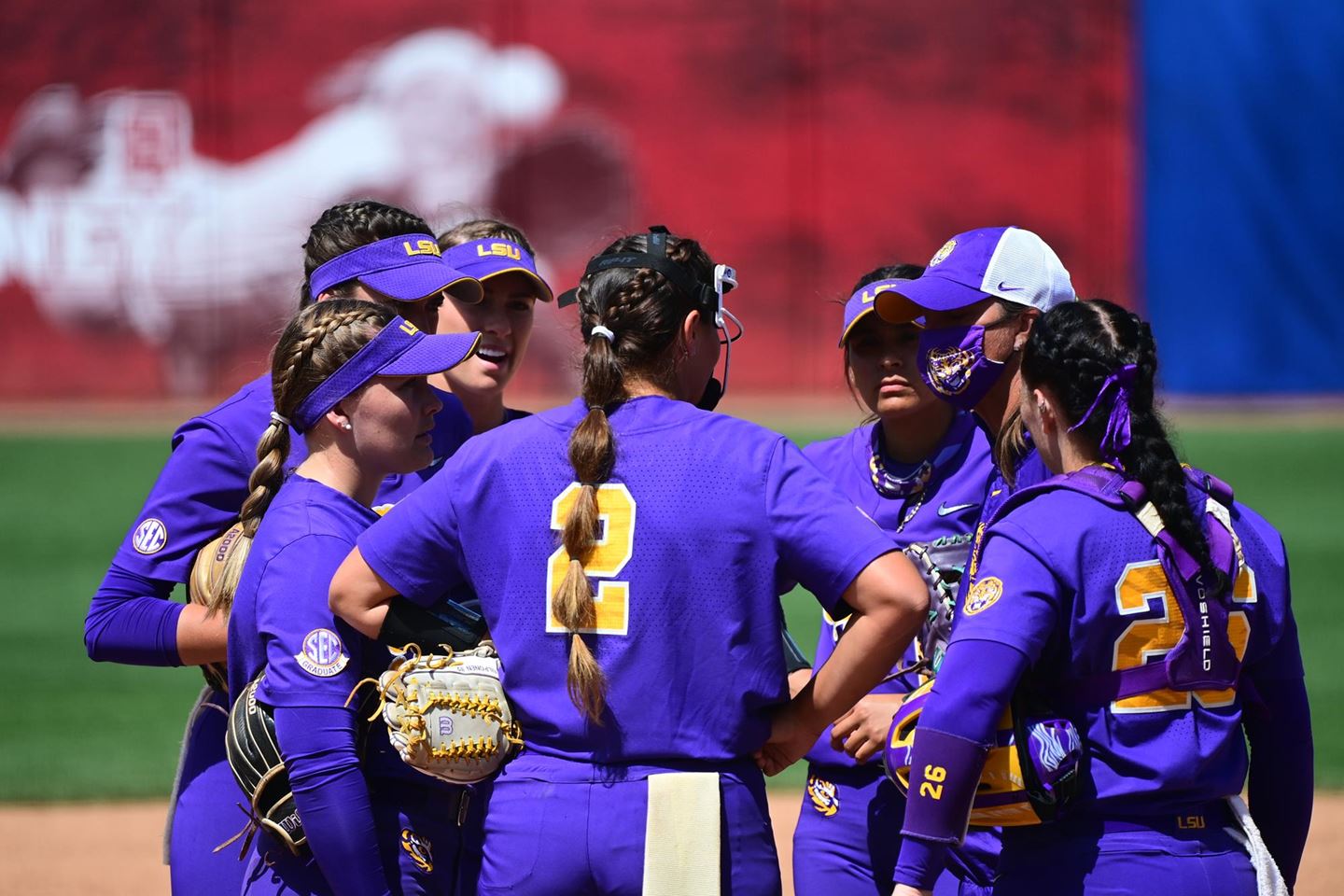 The No. 24 LSU softball team (6-5) returns to Tiger Park to host the 2022 Purple & Gold Challenge with games against Stephen F. Austin (2-9), Drake (3-2), and Purdue (6-4) starting Friday through Sunday.
LSU plays each team twice over the weekend with all games being streamed on SECN+.
The Tigers open play at 3 p.m. vs. Stephen F. Austin and conclude day one with a 5:30 p.m. game with Drake. They take on Purdue at 3 p.m. Saturday and close day two with another 5:30 p.m. game versus Drake.
LSU will end the tournament with two games on Sunday beginning with an 11:30 a.m. game against Purdue followed by a 2 p.m. game against SFA.
Third baseman Danieca Coffey leads the team with a .389 batting average and is currently on a nine-game hitting streak. Coffey's 36 at bats is tied 5th in the SEC and her 14 hits rank No. 11 in the conference. Shelbi Sunseri and Georgia Clark have produced offensive power with four and three home runs, respectively.
Junior Ali Kilponen is LSU's top pitcher with a 4-1 record, 1.06 ERA with four complete games and one shutout. Sunseri is 2-1 this season with the ball in her hand. The Santa Fe, Texas native has two complete games and one shutout behind 17 strikeouts and six walks in 23.0 innings pitched.
ON DECK
The Tigers will participate in the UL-Lafayette Crossover/LSU Invitational March 3-6. LSU will open the tournament with a game in Lafayette, before playing the rest of the tournament at Tiger Park against Troy, UL-Lafayette, LA Tech, and Central Connecticut State.