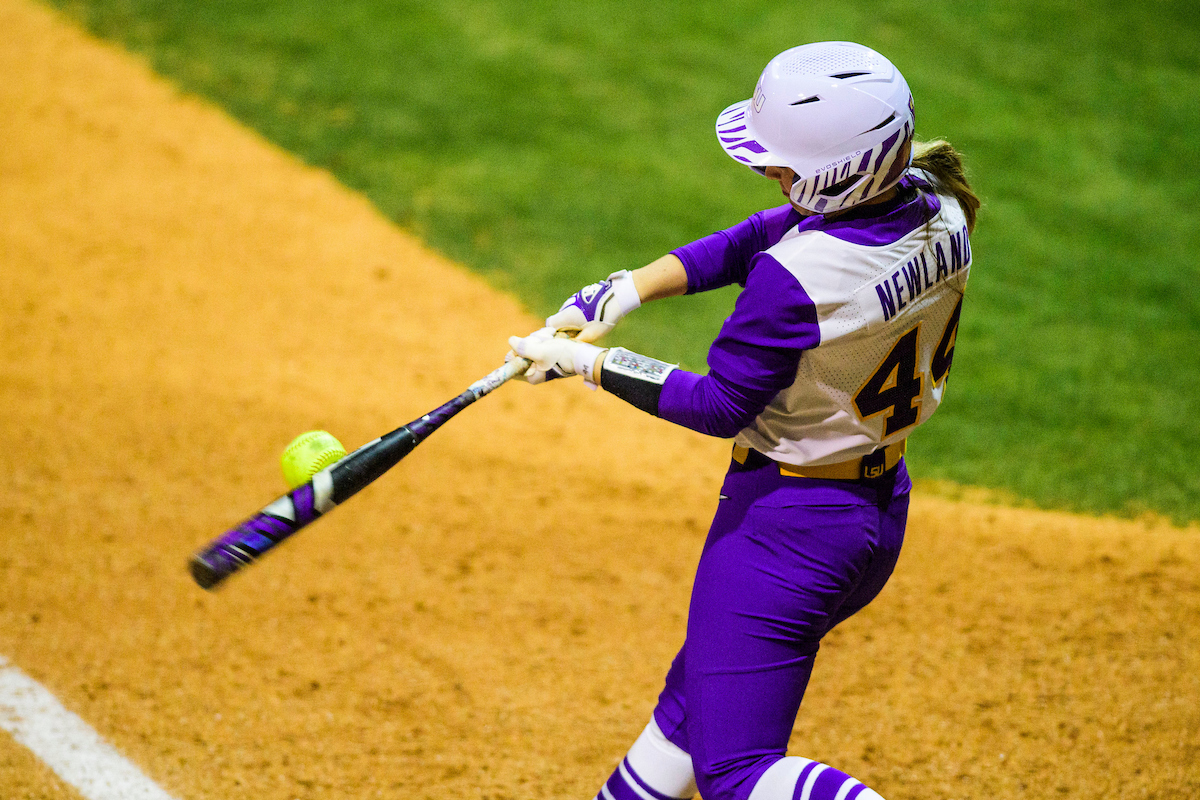 LSU spent the entire game trying to work its way out of a deficit.
When the Tigers finally reached the sixth inning, trailing by two runs, they got it all back and then some an inning later.
Ali Newland tied the game in the sixth on a three-run home run and Georgia Clark didn't miss by much in the seventh, emptying the bases with a double that led No. 22 LSU to a 7-4 victory Sunday over No. 8 Arkansas at Bogle Park.
No. 22 LSU (22-11) pulled even with Arkansas (21-6) in the Southeastern Conference standings with a 3-2 record. The two teams conclude their league series at 6 p.m. Monday in a game that will be broadcast locally over 107.3-FM and televised by the SEC Network.
Arkansas, which won Saturday's opener 8-7, took a 2-0 lead against LSU and starter Ali Kilponen and added a run in the fourth for a 3-1 lead.
Kilponen (11-4) silenced Arkansas over the final two innings. She allowed four runs (four earned) on seven hits, walked three and struck out five.
LSU, which outhit Arkansas 10-7, made it 2-1 on Newland's double to left field to score McKenzie Redoutey against Arkansas' starting pitcher Chenise Delce.
The Tigers' rally in the sixth inning came with two outs when Taylor Pleasants singled, and Redoutey (2-3) drew a walk when Newland (2-4, 4 RBIs) clubbed a homer to center field to tie the game at 4-all.
Danieca Coffey doubled to lead off the seventh, Ciara Briggs (2-3) dropped in a single to left and Pleasants walked to load the bases when Clark (1-4, 3 RBIs) greeted reliever Mary Haff (9-3) by crushing a 2-1 pitch to the base of the wall in left center and unloaded the bases.
It was the Tigers sixth win over a ranked opponent this season.