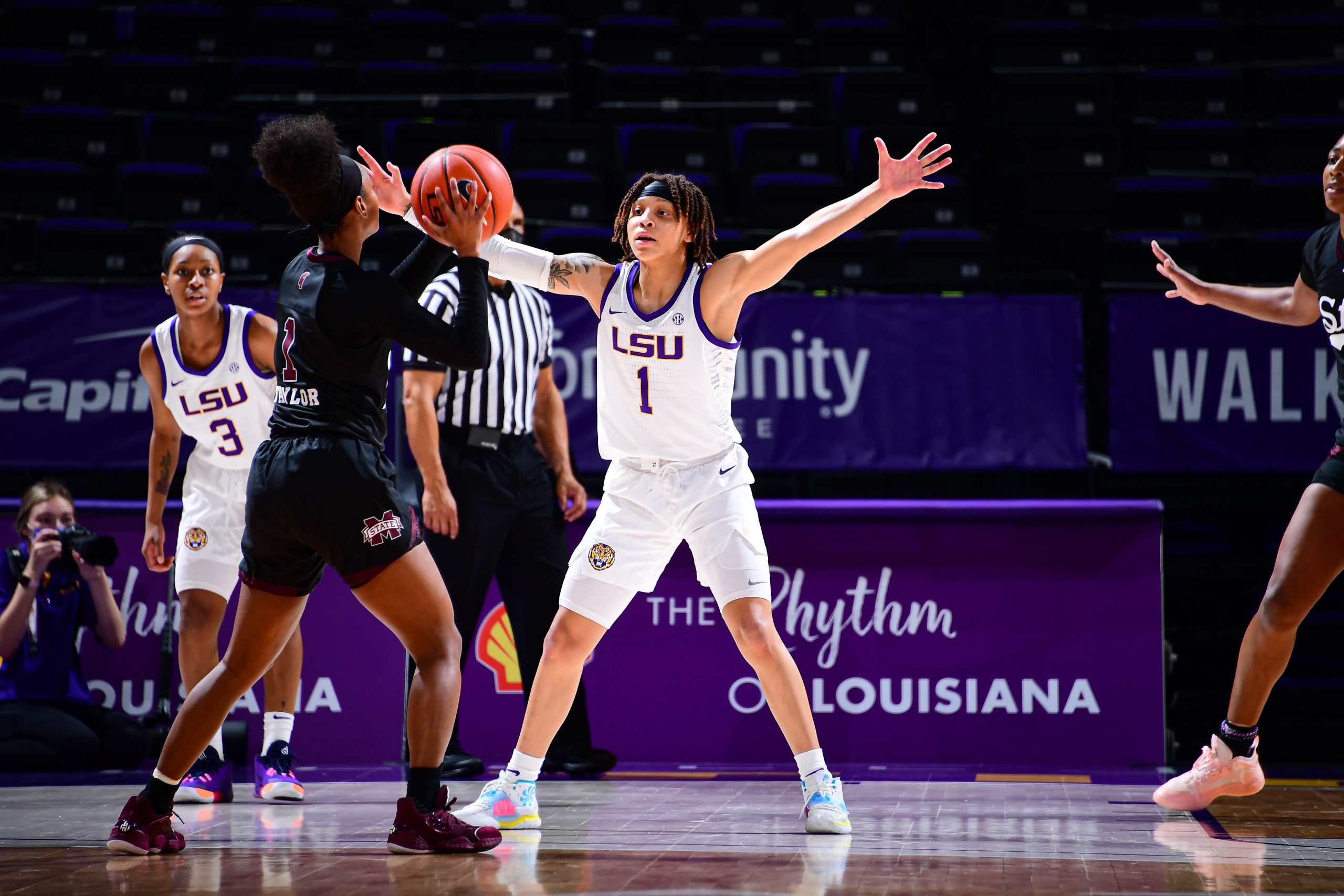 WEST PALM BEACH, Fla. – The No. 21 LSU women's basketball team extended their win streak to 10-straight games with a 74-60 win over Texas Tech Tuesday in the West Palm Beach Invitational.
Guards Khayla Pointer continued her excellent start to the season with a game-high 19 points, while backcourt mate Jailin Cherry scored a season-high 16. Pointer also had seven assists and six rebounds, while Cherry added five rebounds and two assists. Graduate transfer forward Autumn Newby recorded her first double-double in an LSU uniform with her 12 points and 12 rebounds.
"The kids started good," LSU women's basketball coach Kim Mulkey said. "We've just got to – in certain parts of the game – clamp down and understand the value of a big lead."
The Tigers, who've won 10 games in a row for the first time since the 2011-12 season, also had double figures from Alexis Morris with 13 and center Faustine Aifuwa.
LSU outrebounded Texas Tech 46-31, including 20-7 on the offensive end and held a 38-22 edge in points scored in the paint.
LSU began the contest with a 12-2 run and never relinquished the lead, leading 39-26 at halftime after a flurry in the final four minutes of the second quarter. The Tigers held a 60-46 lead going into the fourth quarter.
LSU return to play after the Christmas break on Dec. 27th, with a home game at 6 p.m. against Samford with $1 tickets available to all fans.