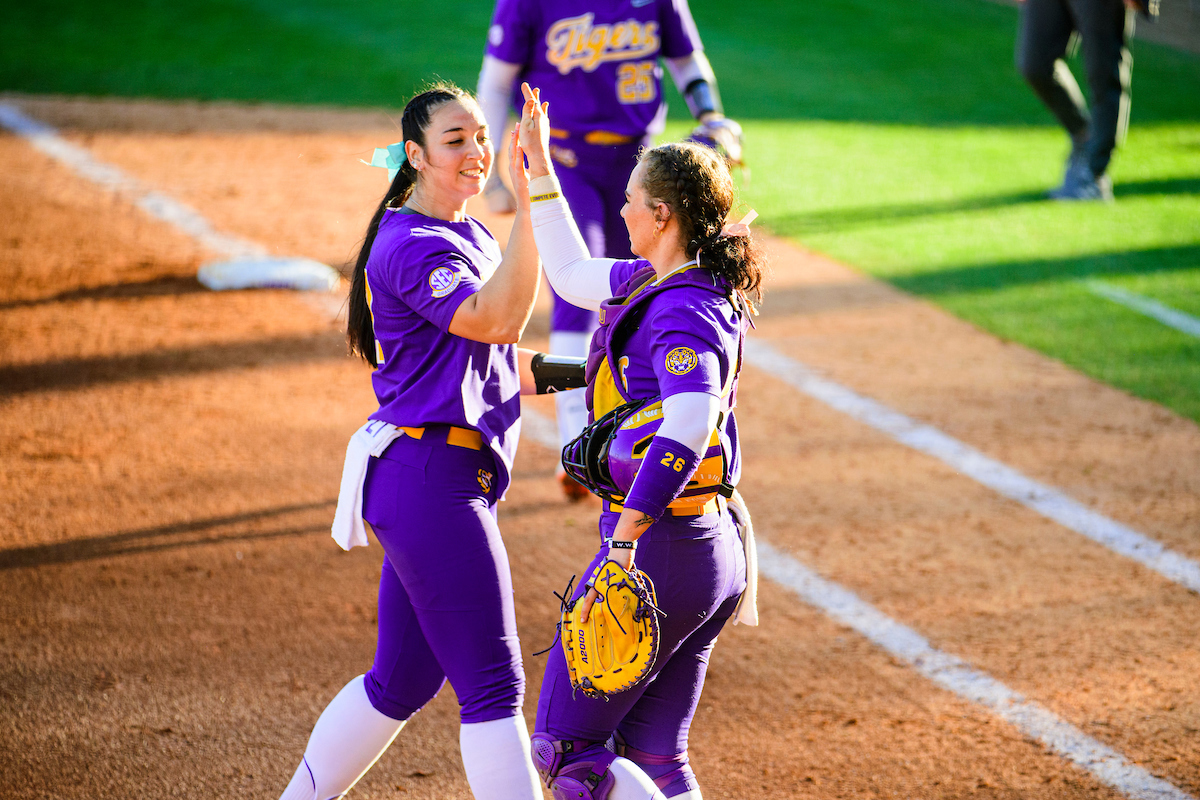 No. 19 LSU closes out the home portion of its 2022 schedule, hosting No. 9 Florida in a three-game Southeastern Conference series at Tiger Park.
LSU (31-17, 10-8 in SEC) welcomes Florida (36-12, 11-10) at 6 p.m. Friday which will be broadcast locally by 107.3-FM and streamed on the SEC Network+
Saturday and Sunday's first pitch are scheduled for 11 a.m. on ESPN2.
LSU, which is in a tie for fourth in the SEC standings, will recognize Jordyn Perkins, Shelbi Sunseri, and Shelby Wickersham for their contributions to the program this weekend during senior day festivities.
The Tigers are winners in nine of their last 11 games are led in hitting by third baseman Danieca Coffey (.395) who is second in the SEC with 62 hits. Sophomore Ciara Briggs (.389) follows in batting and is third in the league with 61 hits and has a team-high runs scored (47).
Sophomore Taylor Pleasants (.331) has a team-high 25 extra-base hits, including 11 homers and 13 doubles, and 96 total bases. Junior Georgia Clark (.275) leads the SEC with 56 RBIs and her 14 home runs rank No. 6 in the program's single season record book. Sunseri (.259) follows with 13 home runs this season – a mark tied with Pleasants (2021) at No. 10 in the program's record book for the most homers in a single season.
Junior Ali Kilponen (16-4, 2.25 ERA) is the team's top pitcher with 120 strikeouts. She's seventh in the SEC with five shutouts and has a no-hitter this season.