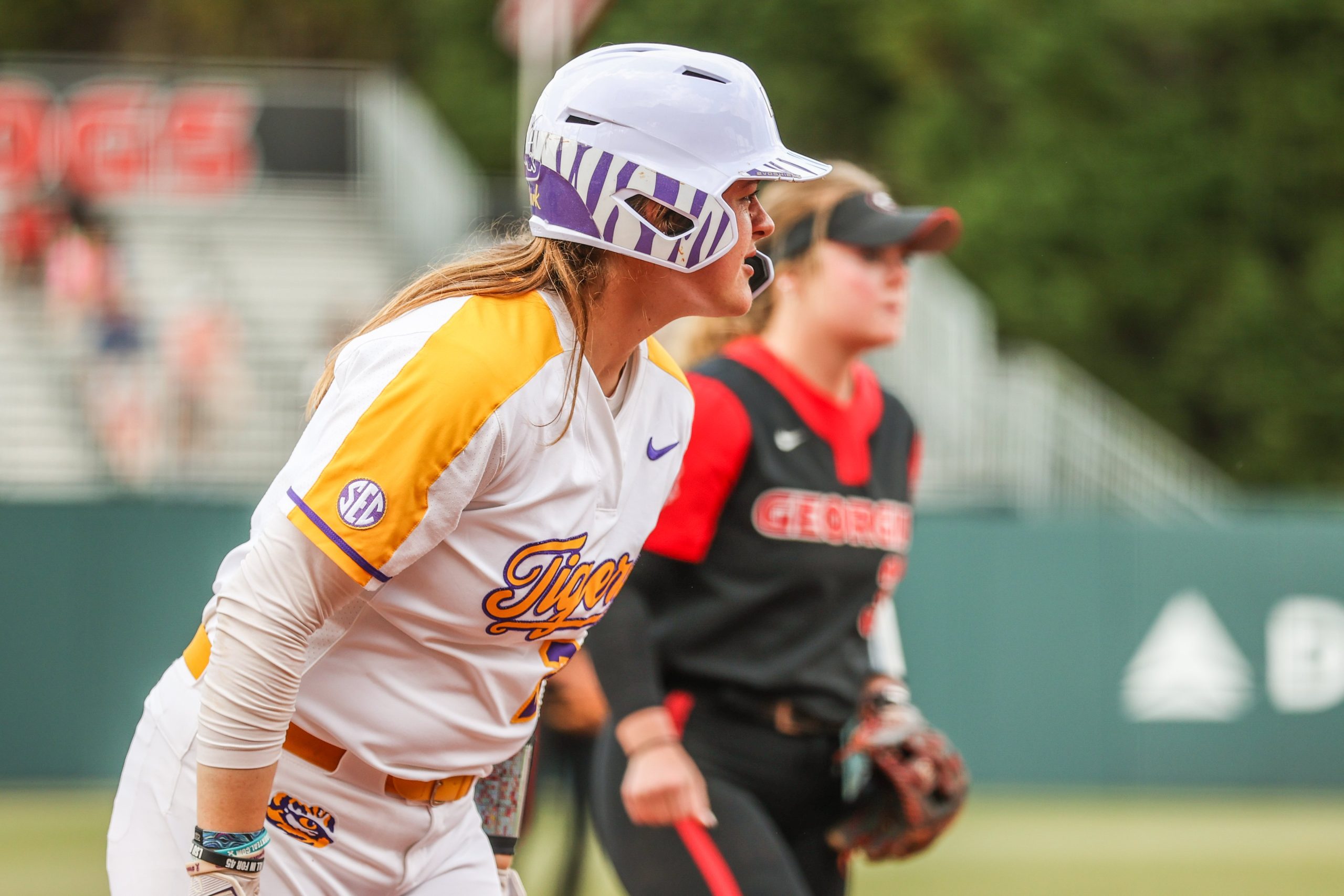 That LSU actually brought the tying run to the plate four innings later after allowing 12 runs in the opening inning was a feat in itself.
Freshman McKenzie Redoutey homered for the third time this season and brought the Tigers to within four runs of No. 13 Georgia. Following the second out of the inning the Tigers loaded the bases on an error and singles from Danieca Coffey and Ciara Briggs before Georgia's Britton Rogers got Taylor Pleasants to fly out to second base to end the inning.
That was as close as LSU could get with Georgia piling onto its lead with three runs over its final two innings in a 16-9 verdict Saturday that squared the Southeastern Conference series at a game apiece.
No. 21 LSU (29-17, 9-8 in SEC), which had its five-game winning streak stopped, faces Georgia (37-10, 10-7) in the series finale at 11 a.m. Sunday. The game will be televised by ESPNU and broadcast locally by 107.3-FM.
Georgia piled up 16 runs on 18 hits, including a 12-run first inning in which the Bulldogs hit three home runs for a 12-3 lead.
Junior first baseman Georgia Clark homered for the 12th time – a three-run shot in the first – for a 3-0 lead that wilted in the bottom of half of the frame. Georgia scored 12 times on 10 hits that featured homers from Stoney Kuma, Lacey Fincher and Jaiden Fields against three LSU pitchers with Shelbi Sunseri, the second pitcher, being saddled with the loss. She allowed five runs on four hits with a walk without retiring a batter.
LSU, which totaled eight hits, scored five times in the third without benefit of a hit. The Tigers drew five of their 12 walks, the second most in school history, and Redoutey's homer an inning later made it 13-9.
Coffey, Briggs and Ali Newland all had two hits and drove in a run.
Reliever Shelby Wickersham slowed down Georgia's offense with only one run over three innings before the Bulldogs struck for a run in the fifth and added two more in the sixth.