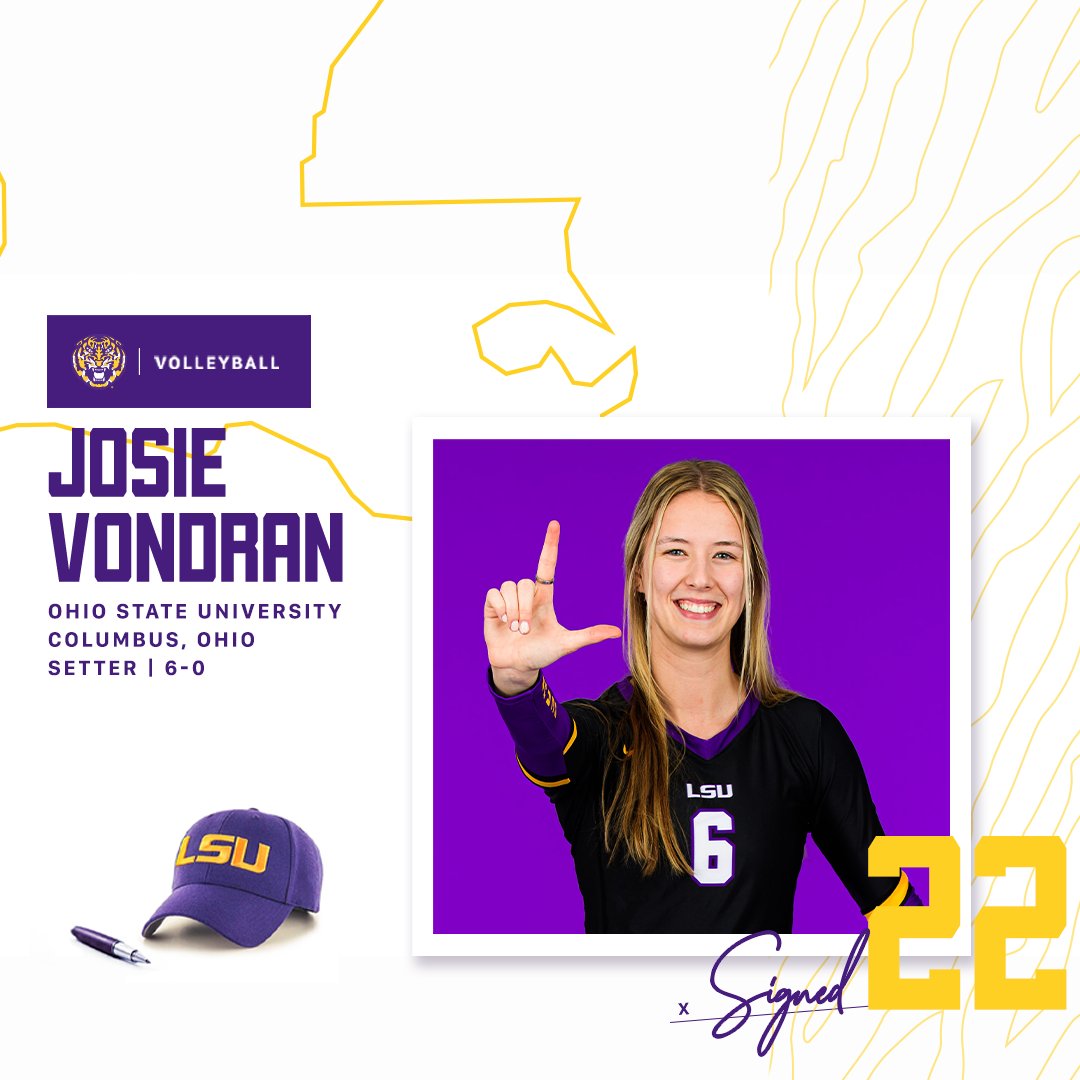 LSU volleyball head coach Tonya Johnson announced setter Josie Vondran as her first graduate transfer Tuesday.
Vondran joins the Tigers' 2022 roster after a two-year stint at Ohio State. She also played at Dayton in 2018-19.
"We are excited to welcome Josie to our family," Johnson said. "She will be a great asset to our program both on and off the court. Josie understands the game at a high level, has great leadership skills, and is super competitive."
Vondran helped Ohio State reach the NCAA Tournament and back-to-back Sweet 16 appearances in 2020-2021. As a member of the Dayton Flyers, the Columbus, Ohio native paced the team with 4.67 assists per set and 308 total assists during the 2019 season.