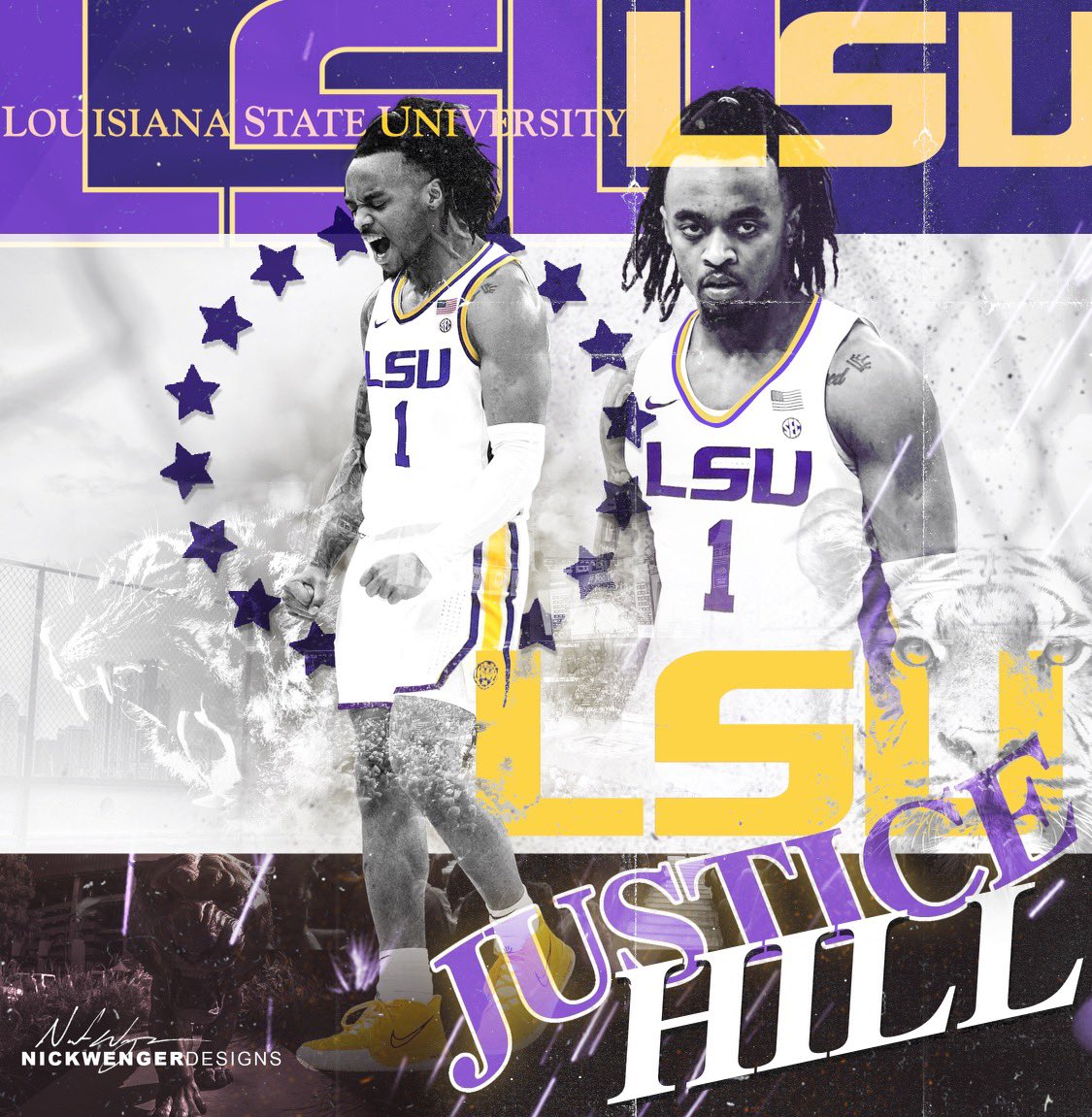 With the first element of his 2022 recruiting class in place, new LSU men's basketball coach Matt McMahon didn't have to look very far for a matching piece.
After announcing that Northwestern State forward Kendal Griffin decided to transfer and become his first signee, McMahon received additional good news Tuesday with the signing of sophomore point guard Justice Hill of Murray State.
McMahon guided Murray State for the past seven years, including a 31-3 record and 18-0 showing in the Ohio Valley Conference, until deciding to accept the LSU job where he was announced March 23.
"We are thrilled to have Juice join our family here at LSU," McMahon said Wednesday in a school release. "He is a dynamic guard who impacts winning! He represents everything Tiger Basketball is going to be about as we move the program forward. He is a great young man from a great family. We look forward to the opportunity to coach him at LSU."
One of the key members of McMahon's team was Hill, a 6-foot, 170-pounder, who will have two remaining years of eligibility after entering the NCAA's transfer portal on March 23. He was a first team All-Ohio Valley Conference selection this past season.
"I'm beyond blessed and grateful for the opportunities that I've been presented with these past few days," Hill wrote on his Twitter account. "But all in all, I'm committed to the people that have been committed to me! Geaux Tigers.
Hill is a former Gatorade Player of the Year in football in Arkansas where he quarterbacks Little Rock Christian to a Class 5A state championship, passing for 3,084 yards and 37 TDs as a senior. He also finished second in the 2018 Arkansas State 5A meet in the high jump (6-2) and fifth in the long jump (21-1 3/4).
Hill, the son of former San Jose State head football coach Fitz Hill, earned first team NJCAA All-American honors at Salt Lake Community College in Utah for the 2019-20 season. He averaged 13.9 points and 4.3 assists for a team that went 29-4, won the Scenic West Athletic Conference title along with capturing Region 18 Player of the Year honors.
During his two-year stay at Murray State, Hill played in 60 games where he experienced terrific growths statistically from his first season (5.7 points, 2.1 assists) to his second year (13.4 points, 5.1 assists).
Hill started in all 34 of his team's games this past season which ended in the first round of the NCAA Tournament, a 70-60 loss to upstart St. Peter's where he scored 19 points on the strength of five 3-pointers, had four assists, three steals and two blocks.
Hill shot 43.1 percent (163 of 378) from the field, 35.8 from 3-point range (63 of 176) and 74.4 percent (67 of 90) from the free throw line. He led the team in assists, was third in scoring and 20 points or more in five games with a season-high 36 against Belmont and had a season-high 10 assists against Tennessee Tech.
Moreover, LSU did lose two players from its current roster to the transfer portal Tuesday with the announcements of Adam Miller and Jerrell Colbert opting to leave the program, increasing the Tigers' numbers to five players in the portal along with the departure of Tari Eason who declared for the NBA Draft.