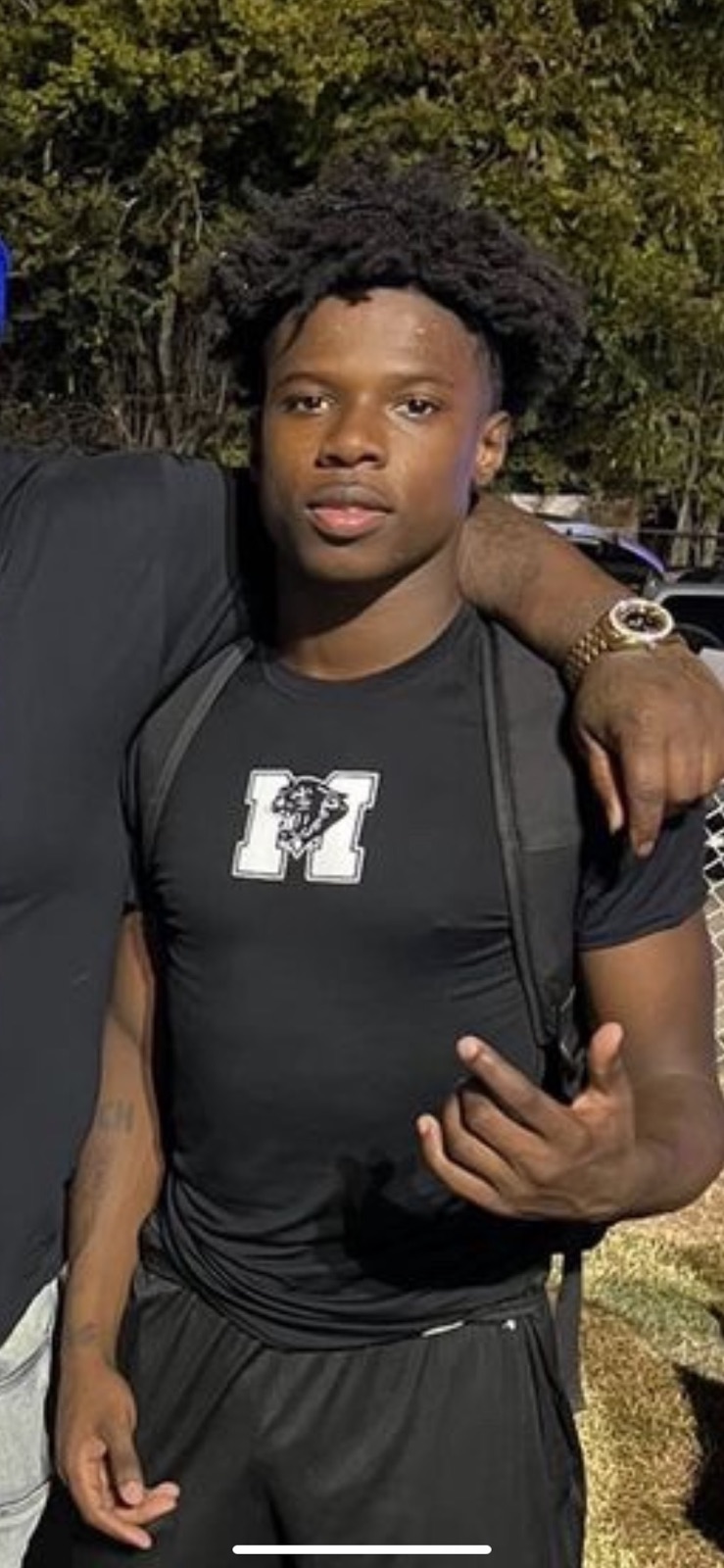 First-year McKinley football coach Ron Allen had debated the merits of trying a reverse on the opening kickoff of Friday's District 6-4A game with Belaire.
"I was out last week a couple of days to take care of some personal things," Allen said. "The coach that handles that particular special teams had been wanting to run a reverse and I was kind of against it. I was worried about fumbling it. We had never tried it and we ran it on the opening kickoff and scored. My coach came running over and told me it would work."
Jacey Heard sped 83 yards after a reverse on the game's opening kickoff, providing McKinley with all the momentum it needed in a 41-0 victory. He also added a 66-yard touchdown on a punt return, made seven tackles and broke up three passes to earn this week's Tiger Rag Shining Star of the Week.
Heard's efforts, which would have included another punt return for a score had it not been for a penalty, were part of a big night for McKinley (6-3) which extended its winning streak to five games and secured the program's first winning season since 2010.
The Panthers accomplished the feat with the heroics of Heard on special teams and part of a defense that limited Belaire to 72 total yards.
They picked up their fourth shutout of the season and have allowed 22 points since Sept. 30.
"The punt return was big because we struggled bad on offense in the first half, couldn't get anything going and shooting ourselves in the foot with penalties," Allen said. "It was a real sloppy offensive first half and then Jacey breaks the punt for a touchdown and pretty much opened up the game from there.
"We've been leaning on our defense pretty hard," Allen added. "They've played light's out since the third week of the season. Defense is obviously our strong suit right now."
OFFENSE
BRAYDEN WILLIAMS, St. James (Accounted for 369 yards, 5 TDs; Completed 14 of 19 passes for 302 yards, 4 TDs; Rushed 6 times for 67 yards, TD), KADEN WILLIAMS, St. James (Accounted for 286 yards, 4 TDs; Rushed 17 times for 118 yards, 4 TDs, Caught 4 passes for 68 yards), MIKE MITCHELL, Plaquemine (Accounted for 354 yards, 5 TDs; Completed 14 of 24 passes for 233 yards, 4 TDs; Rushed 16 times for 121 yards, TD), DANIEL BEALE, Catholic-BR (Completed 15 of 26 passes for 247 yards, 4 TDs), RICKIE COLLINS, Woodlawn (Accounted for 209 total yards, 4 TDs), JA'CORY THOMAS, Walker (Accounted for 206 yards, 4 TDs; Rushed 8 times for 81 yards, 2 TDs; Caught 6 passes for 125 yards, 2 TDs), ELI HOLSTEIN, Zachary (Accounted for 206 total yards, 2 TDs; Completed 13 of 18 passes for 183 yards, TD; Rushed 3 times for 23 yards, TD), MARLON BROWN, Southern Lab (Completed 16 of 25 passes for 200 yards, TD), KHAI PREAN, St. James (Accounted for 191 all-purpose yards, 3 TDs; Caught 5 passes for 142 yards, 3 TDs, Had 49 kick return yards), PIERSON PARENT, Dutchtown (Accounted for 189 total yards; Completed 4 of 12 passes for 104 yards, rushed 21 times for 85 yards), BRYCE LEONARD, Ascension Catholic (Completed 12 of 16 passes for 187 yards, 2 TDs), GERMARCUS WILSON, Kentwood (Completed 14 of 20 passes for 176 yards, 3 TDs), REESE MOONEY, Denham Springs (Completed 11 of 24 passes for 148 yards, 2 TDs), REID CHAUVIN, Episcopal (Rushed 14 times for 144 yards, 2 TDs), SHELTON SAMPSON JR., Catholic-BR (Caught 6 passes for 142 yards, 2 TDs), GLEN CAGE, Central (Rushed 39 times for 141 yards, 3 TDs), LEWIS WARD, Episcopal (Completed 8 of 9 passes for 128 yards), RYLAND PARKER, Catholic-BR (Rushed 26 times for 121 yards, TD), BRAEDEN GEORGE, Episcopal (Accounted for 146 total yards, 3 TDs; Rushed 24 times for 110 yards, 3 TDs; Caught 2 passes for 36 yards), JEREMIAH ALLEN, McKinley (Rushed 10 times for 104 yards, TD), CAMERON STEWART, Zachary (Rushed 10 times for 101 yards), AIDAN JOSEPH, Plaquemine (Rushed 5 times for 93 yards, TD), ABRAM JOHNSTON, Parkview Baptist (Completed 8 of 13 passes for 74 yards, 4 TDs)
DEFENSE


DEZERAY DELMORE, Woodlawn (12 tackles, 2 interceptions), MATTHEW POPE, Parkview Baptist (11 tackles, 2 TFLs), AIDEN CAIN, Plaquemine (10 tackles, 3 TFLs, sack), WYATT TYNES, Live Oak (10 tackles, 2 TFLs), MICAH JOHNSON, Parkview Baptist (10 tackles, forced fumble, fumble return for TD), BRANDON MAHLER, Live Oak (9 tackles, 3 TFLs), HAROLD LAWSON, Catholic-BR (8 tackles), SKYLER MARTIN, Live Oak (7 tackles), TYLER MAHRER, Live Oak (7 tackles), DIEGO DAVIS, Plaquemine (7 tackles, 2 TFLs), CALEB SMITH, Live Oak (6 tackles), JUDD ROYEA, Catholic-BR (5 tackles, 2 TFLs), PARKER SCOTT, Zachary (5 tackles, TFL, sack), ETHAN VEAL, Zachary (5 tackles), AJ THOMAS, Zachary (5 tackles, 2 QB hurries), KAMERON PETERSON, Zachary (5 tackles), JER'MICHAEL CARTER, Kentwood (2 interceptions)