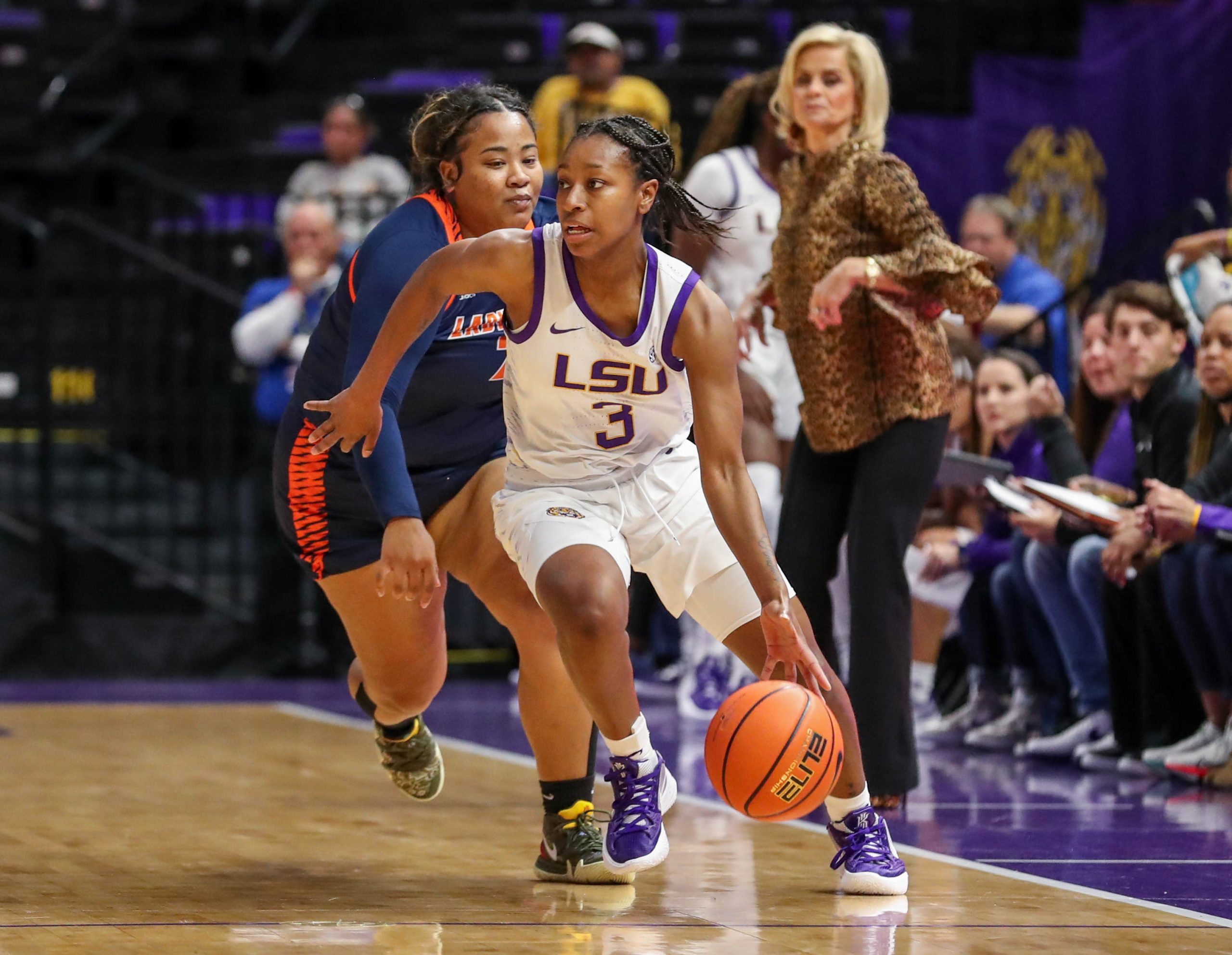 LSU graduate student point guard Khayla Pointer has been named to the AP All-America second team as one of the premier guards in women's college basketball.
She earned Sports Illustrated All-America second team honors last week as well.
Pointer has had her best year of her career, helping LSU (25-5) to a No. 3 seed in the Spokane Regional where the Tigers will host Jackson State in the PMAC on Saturday at 4 p.m. for their first-round matchup.
Pointer has been one of the top guards in the country as a finalist for the Nancy Lieberman Point Guard Award, on the National Ballot for the Wooden Award and the watch lists for the Dawn Staley Award and Wade Trophy.
The Marietta, Ga. native will go down as one of the best players in program history.
Earlier this season Pointer became the first players in LSU men's or women's history to put up 1,500 points, 500 assists and 500 rebounds in a career. She is also one of just five players in SEC history with multiple career triple-doubles, both coming this season, and she has dished out the second most assists in program history.
She's averaged 19 points, 6.5 rebounds and 5.2 assists, leading the SEC in minutes per game (36.9).