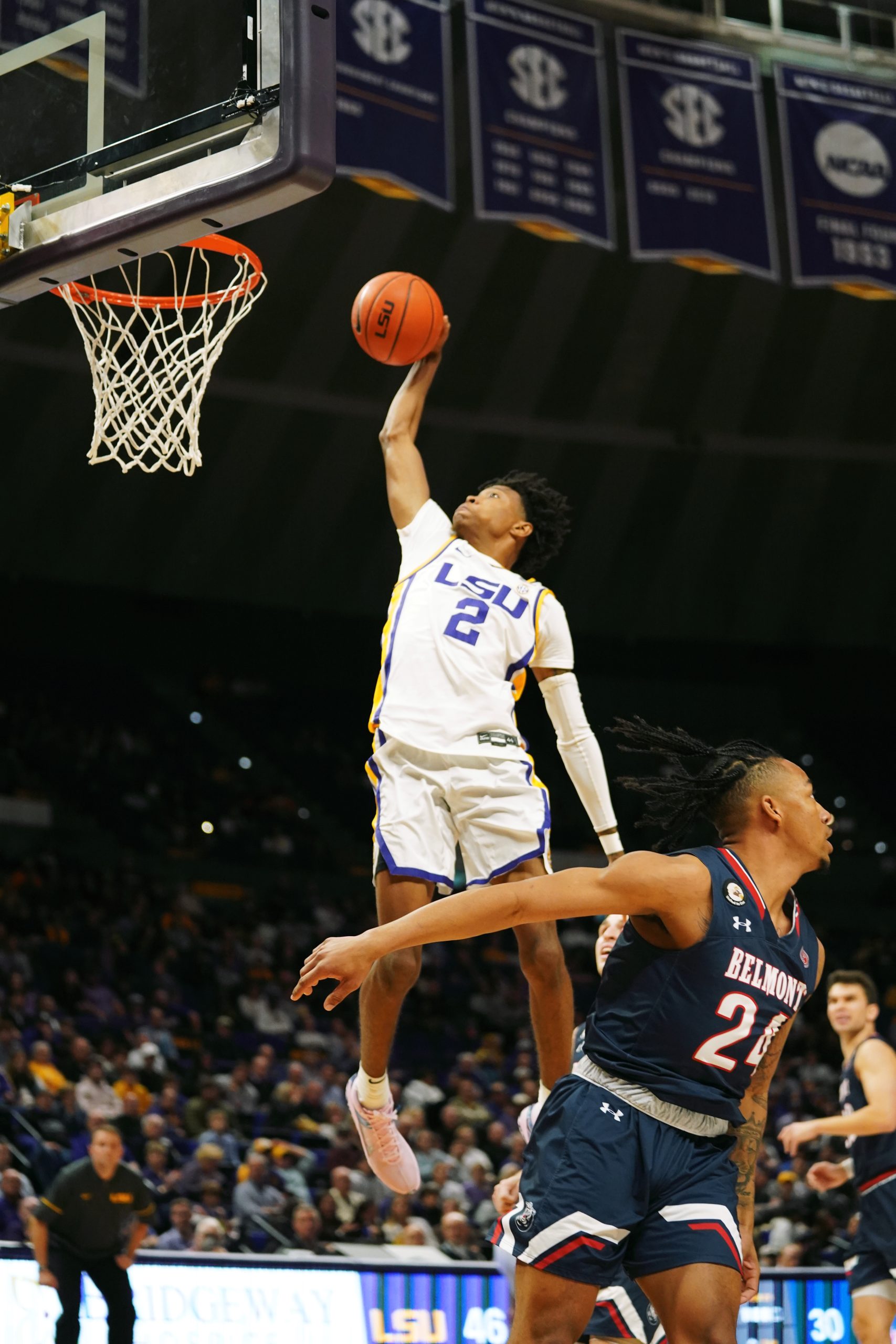 LSU accomplished much in Will Wade's first four seasons as the Tigers' men's basketball coach.
It won the SEC regular season championship in 2019 and advanced to the Sweet 16.
It came within a basket last season of winning its first SEC tournament title since 1980.
It is the only league school which has finished in the top three of the SEC regular season race each of the last three seasons.
And LSU's 39 SEC wins in the last three seasons are the most of any league school.
So now in season No. 5 for Wade, the next frontier of accomplishment presents itself when his 5-0 Tigers open play Friday at 6 p.m. in the two-day Emerald Classic vs. Penn State in Niceville, Fla.
On Saturday, the Tigers will play either either Oregon State (1-4) of the Pac 12 or Wake Forest (4-0) of the ACC on Saturday.
All games will be televised on the CBS Sports Network and broadcast on the LSU Sports Radio Network.
LSU has not won a regular season tournament under Wade. The Tigers are 4-6 in a regular season tourney in each of Wade's first four years.
"I told our guys we've won a lot of games, we've won the SEC, we've done a lot of stuff here," Wade said. "We've been terrible in these early season tournaments. We've got to be better in these environments.
"We've got to go there on a mission to win the thing, but you've got to win the first one. We've got to put everything we can into Friday against Penn State, a good team from the Big 10. They'll have athletes and bodies that look like ours."
The Nittany Lions are 3-1 record after an 85-74 win Monday over previously undefeated Cornell. Penn State has also won over Youngstown State, 75-59, and St. Francis Brooklyn, 74-59. The loss came on the road at UMass.
Three Penn State players are averaging in double figures – Sam Sessions (19.3 ppg), Seth Lundy (17.8) and John Harrar (11.3), who's also averaging 12.8 rebounds.
So far this season, LSU has used its athleticism to wear down five mid-major programs. The Tigers are limiting opponents to 50.2 points per game and just 29.5 percent from the field. Also, LSU is averaging 13.9 steals and forcing 21 turnovers per game.
Offensively, the Tigers are averaging 85.4 points per game with six players in their eight-man rotation averaging 9 or more points. Not only have the starters been spot-on, but LSU's bench has accounted for 38.8 percent of the team's scoring.
Senior forward Darius Days is averaging a team-leading 19.2 points with 7.4 rebounds. But newcomers sophomore transfer forward Tari Eason (13.6 ppg, 8.8 rpg), freshman center Efton Reid (10.2 ppg, 6 rpg), senior grad transfer guard Xavier Pinson (9 ppg, 5.4 apg), freshman guard Brandon Murray (9.6 ppg) and freshman forward Alex Fudge (5.6 ppg, 3.2 rpg) have all found a niche.
Also returning sophomores Eric Gaines (9.2 ppg, 4.8 apg, 2.4 steals per game) and Mwani Wilkerson (4.2 ppg, 4.2 rpg, 3.4 steals) are vital pieces for the Tigers.
"This team shares the ball, we move the ball," Wade said. "It has just been a team effort. We're going to have different guys step up every night and it makes you tough to guard."