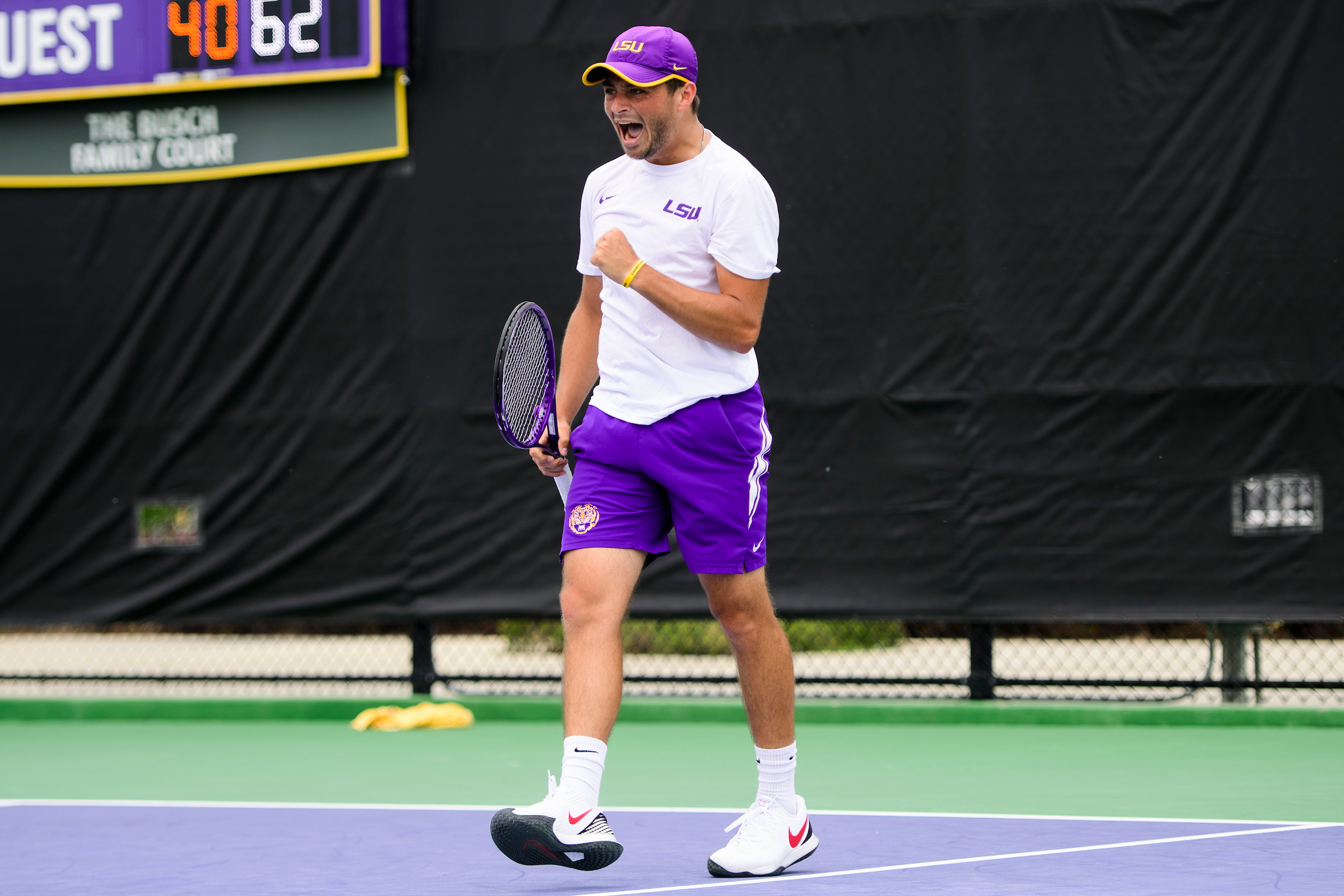 CHAMPAIGN, Illinois — LSU men's tennis sophomore Ronald Hohmann won in the first round of the NCAA singles tournament with a 6-2, 6-4 victory Monday at the Khan Outdoor Tennis Complex at the University of Illinois.
The No. 29 ranked Hohmann broke a 2-2 deadlock to win four straight games in the first set against Baylor's Matias Soto, who is ranked No. 36.
Hohmann led 3-0 in the second set when Sota responded with two straight games. Hohmann regained momentum and extended his lead to 5-2, held off one final surge and closed out the match.
Hohmann advance to the second round of the tournament Tuesday at a time and opponent to be determined.