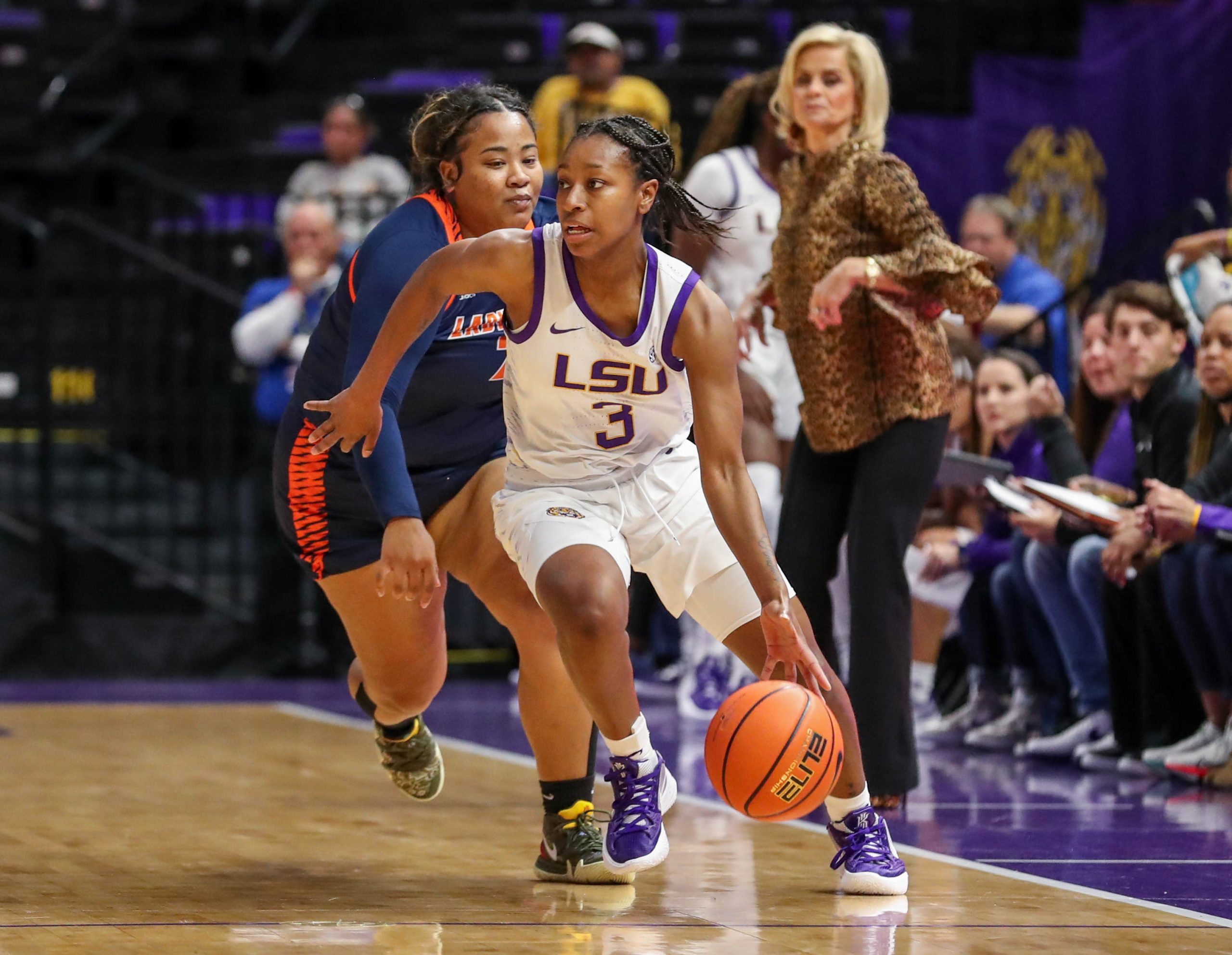 LSU will get another opportunity against an in-state opponent when the Tigers (2-1) host undefeated Tulane (4-0) in the Pete Maravich Assembly Center at 6 p.m.
"Tulane is very good," LSU head women's basketball coach Kim Mulkey said. "Tulane has redshirt juniors, redshirt seniors. They've got four starters back. They added a player off of my championship team in Moon Ursin. They're 4-0. They were picked fourth this year in their league. They finished fourth last year.
"They're good. They are solid. There is no one spectacular player. They play well together. They mix their defenses up. They've been on the road and won against an SEC opponent. They've been in overtime and won against a Big 12 opponent. They're very confident, but confidence comes with how good you are. They're very good and we have our hands full."
The LSU-Tulane game will be streamed on the SEC Network and will also be available on the LSU Sports Radio Network at 107.3-FM. Fans coming to Tuesday's game are encouraged to bring items for a canned food drive with the Baton Rouge Food Bank. Tickets are still available. Students attending the game will receive free Raisin' Canes.
LSU, which has wins over Nicholls State and UL-Lafayette, heads to Puerto Rico after Thanksgiving for two games against New Mexico State on Friday and Missouri State on Saturday at the San Juan Shootout.
LSU has scored 70+ points in each of its first three games for the first time since the 2005-06 season. Forward Awa Trasi led the way for the Tigers in last Thursday's win over the Ragin' Cajuns with 17 points off the bench, while guard Ryann Payne added 11 points and forward Autumn Newby had 12 rebounds.
Guard Khayla Pointer was named the SEC Player of the Week in the first week of the season when she had a triple-double in the season opener and then a double-double.
The Green Wave already has a win over SEC opponent Alabama (69-66) to its credit and also defeated TCU of the Big 12 (88-78 2 OT).
Baylor transfer Moon Ursin has led Tulane this season with 16.3 points and 8.0 rebounds per game this season. Dynah Jones (13.3), Krystal Freeman (12.8) and Arsula Clark (10.8) also average double-digit points for Lisa Stockton's team.
"Moon worked every day to get better and when her time came, she became an All-Big 12 performer," Mulkey said. "