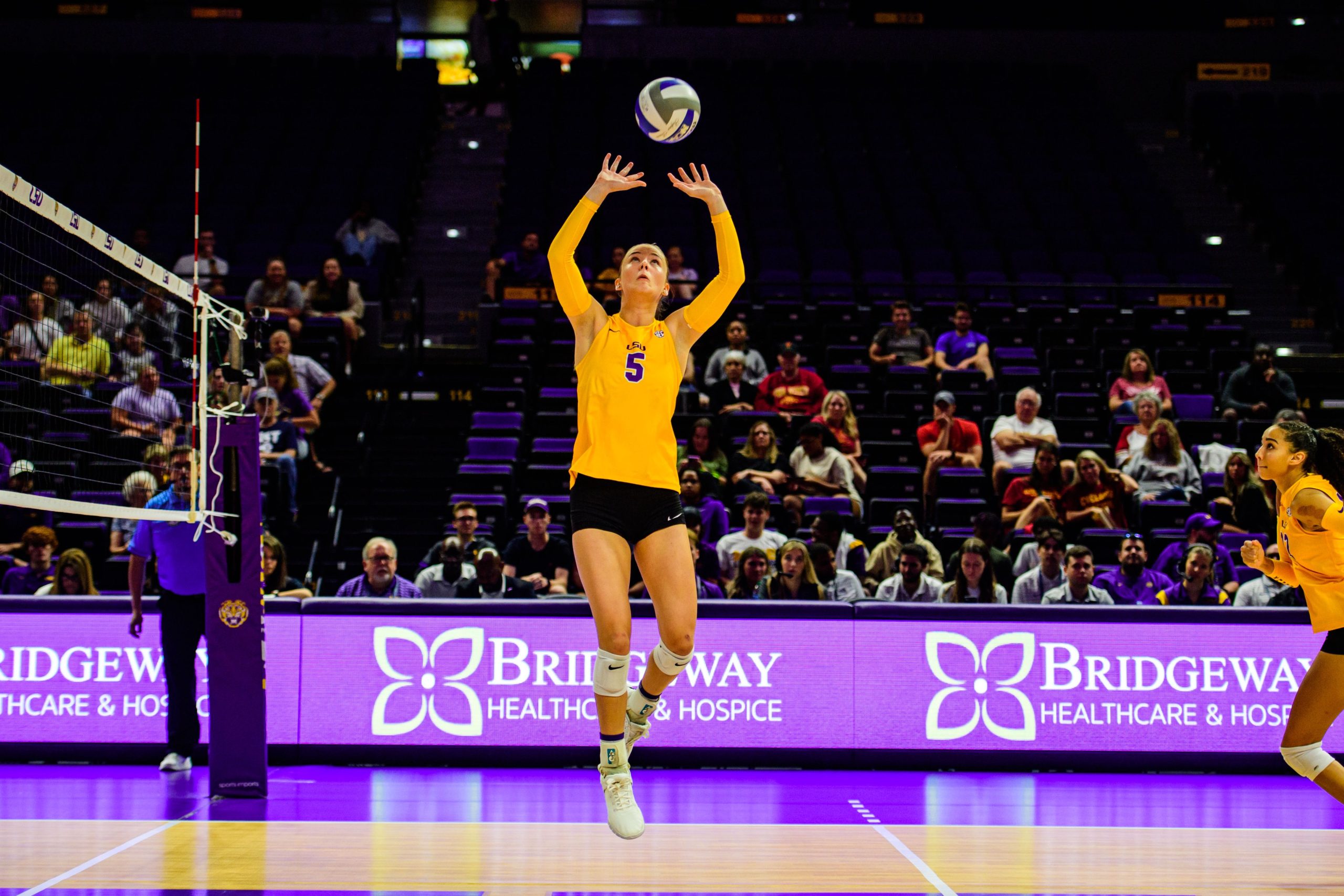 The LSU volleyball team returns to the Pete Maravich Assembly Center to face Ole Miss in a pair of matches Friday and Saturday for its Alumni Weekend.
The two-match series begins at 7 p.m. Friday and will air on SEC Network with Saturday's match set for 6 p.m. on SEC Network+. The first 200 students will receive free Canes.
The LSU volleyball team will honor its alumni and celebrate 50 years of Title IX.
LSU (8-5, 2-1 SEC) is coming off a solid opening week with a pair of Top 25 victories over then No. 20 Arkansas (Sept. 21) and at then No. 15 Kentucky (Sept. 24).
Outside hitter Sanaa Dotson ranks No. 3 in the SEC with 4.06 kills per set (195 total) and No. 6 with 4.57 points per set. Outside hitter Paige Flickinger is averaging 2.69 kills per set and has nine total aces and 2.69 digs per set, while right side Hannah Jacobs is behind her with 2.54 kills per set (122 total) and has 30 blocks on the year.
Libero Ella ranks second in the SEC with 4.25 digs per set (204 total) and middle blockers Anwusi leads the Tigers with 1.08 blocks per set. Setter Josie Vondran ranks No. 10 in the SEC with 7.30 assists per set and has 38 kills, 23 blocks and nine aces. Freshman setter Maddie Waak also contributes with 4.85 assists per set and nine aces.