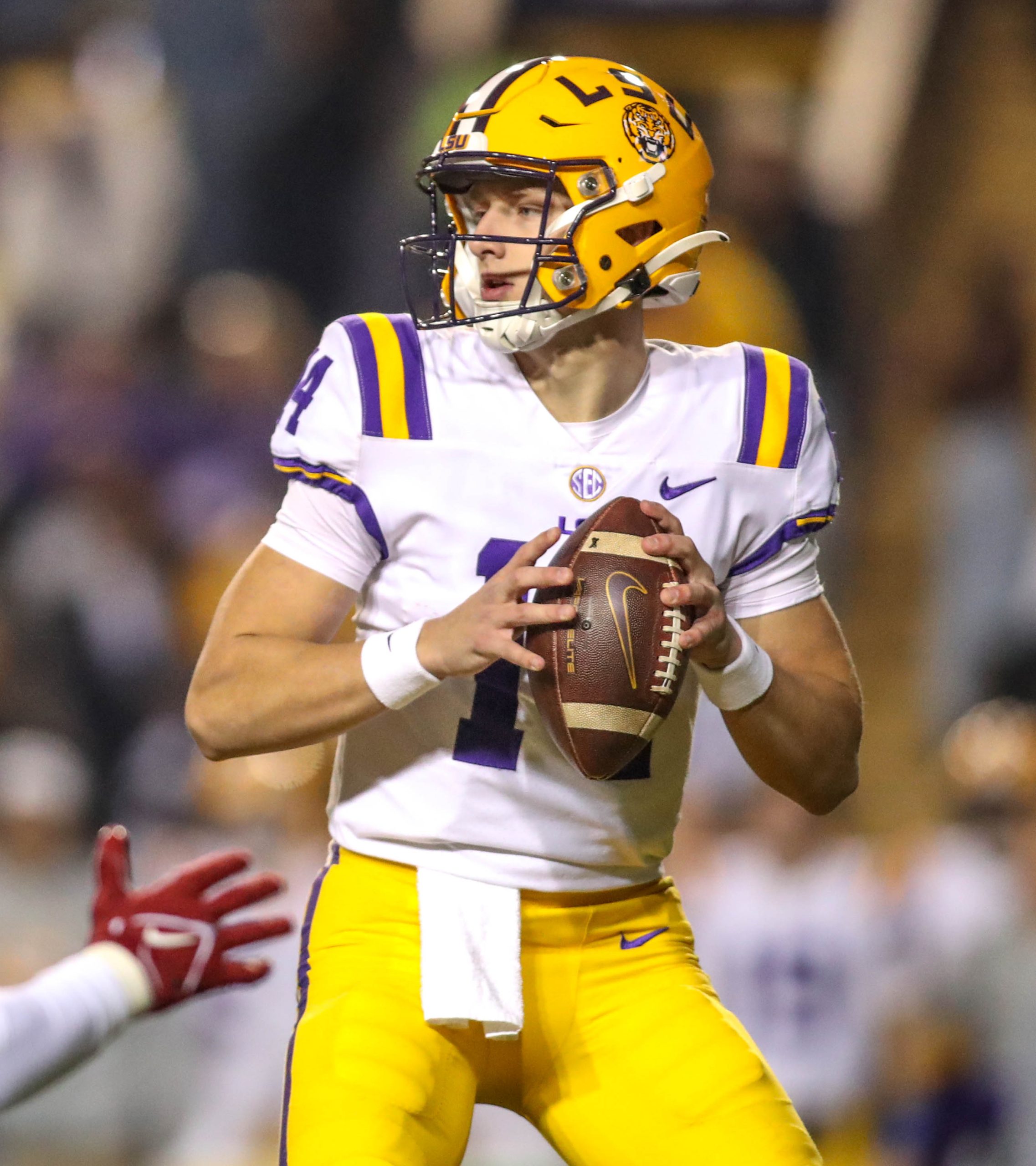 LSU sophomore starting quarterback Max Johnson just announced via his Twitter account late Tuesday night that he's entering the transfer portal.
Johnson wrote, "LSU, Thank you for allowing me to pursue my academic and athletic career here. I have made strong relationships that will last a lifetime with coaches, staff and especially my teammates! With careful and prayerful consideration, I am entering the transfer portal."
Johnson ends his LSU career with an 8-6 record as a starter. This season, he completed 225 of 373 passes for 2,815 yards, 27 touchdowns and 6 interceptions. His last LSU pass was a 28-yard game-winning TD to Jaray Jenkins for a 27-24 victory over Texas A&M in the regular season finale that made the Tigers bowl-eligible.
LSU's only option for a starting QB in the Jan. 4 Texas Bowl vs. Kansas State is true freshman Garrett Nussmeier, who has played in four games in the 2021 season which is the maximum allowed by the NCAA without losing a year of eligibility. Nussmeier handled most of the snaps in LSU's 16-13 overtime loss to Arkansas on Nov. 13, completing 18 of 31 passes for 179 yards, one TD and two interceptions, including one in the extra period that allowed the Hogs to kick the game-winning field goal.
Immediately after Johnson entered the transfer portal, younger brother Jake Johnson who is an LSU Class of 2022 commitment announced he was decommitting from the Tigers. Also, Shreveport Green Oaks wide receiver Decoldest Crawford, a longtime LSU Class of 2022 commitment, announced he was decommitting and re-open his recruiting.
Also, LSU freshman wide receiver Deion Smith announced he was entering the transfer portal. The Jackson, Mississippi-native played in six games, catching 11 passes for 186 yards. He caught five passes for 135 yards against Central Michigan in September. He didn't play in several games late in the year because of an injury.