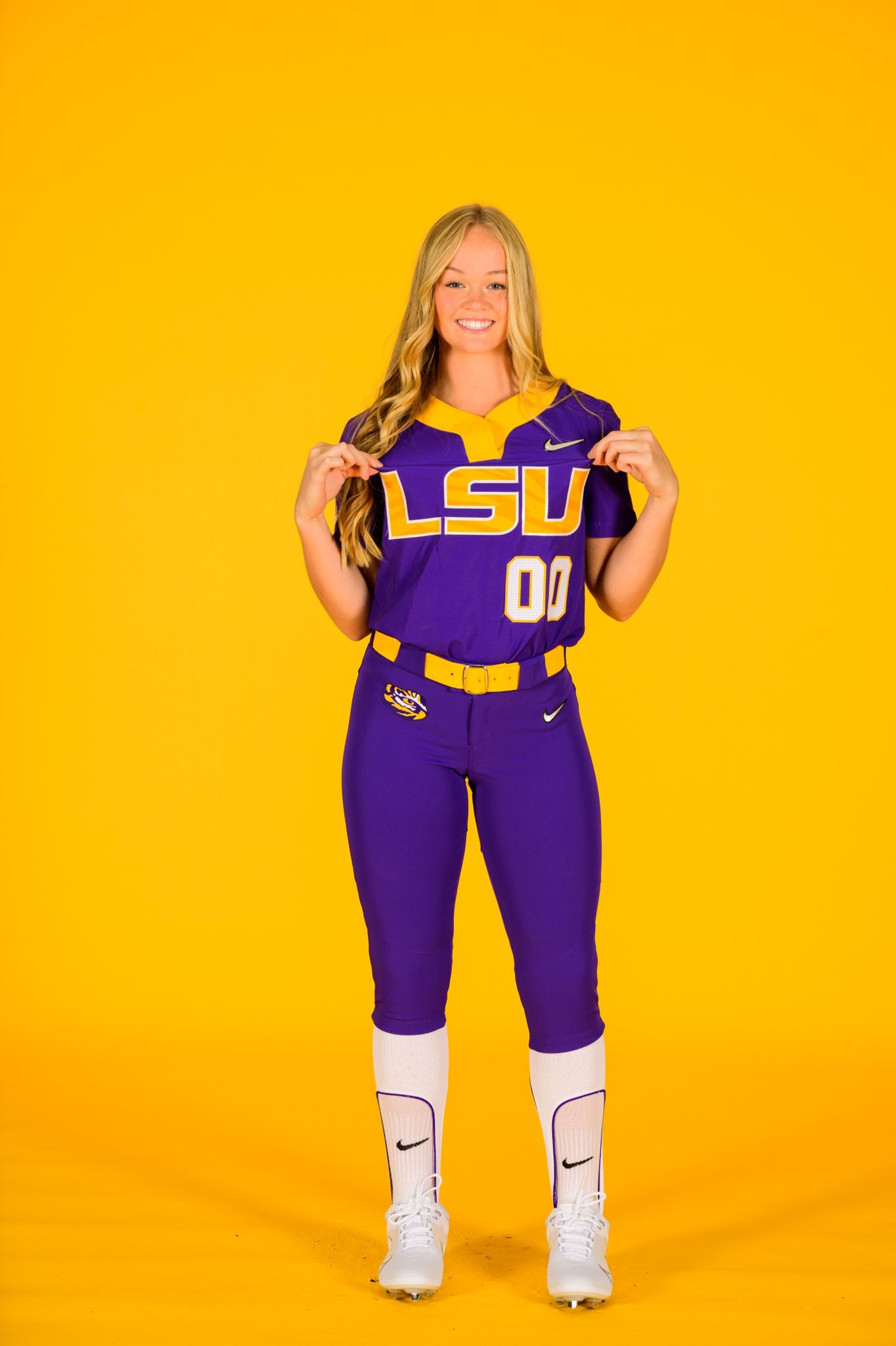 LSU's softball program recently received a commitment from the No. 2 recruit in the Class of 2024.
Junior left-hander Jayden Heavener decided to end her recruiting process early with a pledge to coach Beth Torina after the fall contact period began Sept. 1.
"I think in my heart I always knew where I wanted to be, but now I have no doubt at all," Heavener wrote on her Twitter account, announcing her commitment to LSU. "I knew I wanted to be an LSU Tiger on Sept. 1. I can't thank coach Beth Torina enough for believing in me and giving me this amazing opportunity."
The 5-foot-7 Heavener is a product of Pace High School in Pensacola, Florida and has starred for the Virginia Unity travel ball program. She has a five-pitch repertoire that includes a 67-68 miles-per-hour fastball, curve, rise, drop and change-up.
Until recently, Heavener was the top-rated recruit in her class but is now listed No. 2 according to Extra Innings Softball. The same organization named her to its first team All-America squad in 2021.
Heavener helped lead Pace to a 25-5 record in 2022 that included an appearance in the state final where they lost 1-0 to Melbourne in eight innings. She allowed two hits, one earned run and struck out 16 in the losing effort.
She went 16-3 with a 0.60 ERA with eight no-hitters and 300 strikeouts, including a season-high of 28 in a 12-inning win over Jay High School. She also batted .391 with a .770 slugging percentage, eight homers and 30 RBIs.
During her two-year high school career, Heavener is 27-6 with a 1.095 ERA, 552 strikeouts with 10 shutouts, 10 no-hitters and a .069 opponent's batting average. She's also batted .347 with 12 home runs, 53 RBIs and a .665 slugging percentage.
Pace is a two-time district and regional champion and reached the state's final four in both seasons.
Heavener also starred for the Unity travel ball team and combined with last fall's season and this past summer, she was 26-3 with 274 strikeouts in the circle. At the plate, she hit .366 with 11 homers and 50 RBIs.