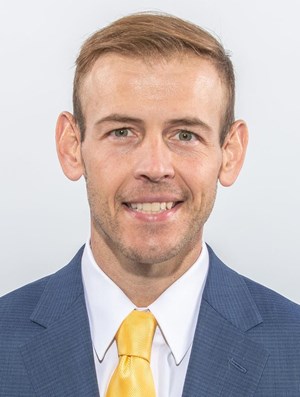 LSU general manager Austin Thomas will not return in his current position on new football coach Brian Kelly's staff.
Thomas, who returned to LSU in Jan. 2021, announced on Wednesday that he was not being retained.
"Today I learned that my time with LSU Football has come to a close," Thomas posted on Twitter. "While change is never easy, I believe that God's timing is perfect and I will continue to put my trust and faith in Him to guide my path and write the story that He has planned for my life.
"I am optimistic that this will serve as a catalyst into the next phase of life for me and my family."
Thomas previously spent five seasons at LSU from 2013-17, playing a key role in recruiting and scouting. He joined the Tigers as a staffer and was promoted to personnel director in 2015. Ed Orgeron named Thomas the general manager after becoming LSU's full-time head coach in Nov. 2016.
After leaving LSU, Thomas was the associate athletic director for football personnel at Texas A&M from 2018-19, which coincided with Scott Woodward's tenure as the school's athletic director. The Nashville-native worked briefly at Tennessee before spending the 2020 season at Baylor.
Thomas was on the sideline for LSU's 42-20 loss to Kansas State in the Texas Bowl on Tuesday night. He remained heavily involved in recruiting after Kelly was hired on Nov. 29.
LSU defensive analyst Justin Poindexter and offensive analyst Mario Acitelli, who coaching running backs in the Texas Bowl, also announced their departures on Wednesday.