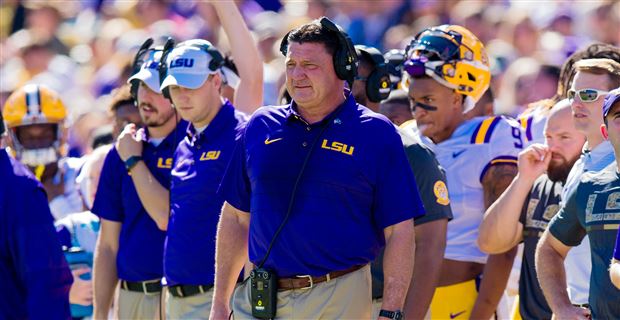 Make that seven players and two coaches gone.
Three days ago on Monday night, LSU won its fourth national football championship.
Then on Tuesday, Tigers' first-year passing game coordinator Joe Brady, who helped mastermind the greatest single season offense in NCAA history, accepted a job as the NFL's Carolina Panthers offensive coordinator.
Wednesday brought the announcements of eight LSU underclassmen declaring for the NFL draft.
Now on Thursday, multiple media outlets report Tigers' defensive coordinator Dave Aranda will be named Baylor's new head coach.
The 43-year old Aranda, ironically, is replacing Matt Rhule, who became the Carolina Panthers' head coach stole Brady away from LSU.
In a conference known for offense, Aranda will take over 11-3 Baylor of the Big 12 that finished this past season ranked No. 39 nationally in defense.
While at LSU, Aranda's total defense ranked No. 10 nationally in 2016, No. 12 in 2017, No. 25 in 2018 and No. 31 this past season.
Aranda leaves LSU as the highest paid assistant coach in college football with an annual salary of $2.5 million. He signed a new four-year deal in 2018 after then-new Texas A&M coach Jimbo Fisher attempted to hire him.
Former Tigers' coach Les Miles hired Aranda in 2016 from Wisconsin where he had the reputation as one of best defensive coordinators in the college ranks.
Since the end of the regular season in November, Aranda had been linked to the University of Texas defensive coordinator vacancy as well the head coaching spot at Nevada-Las Vegas.