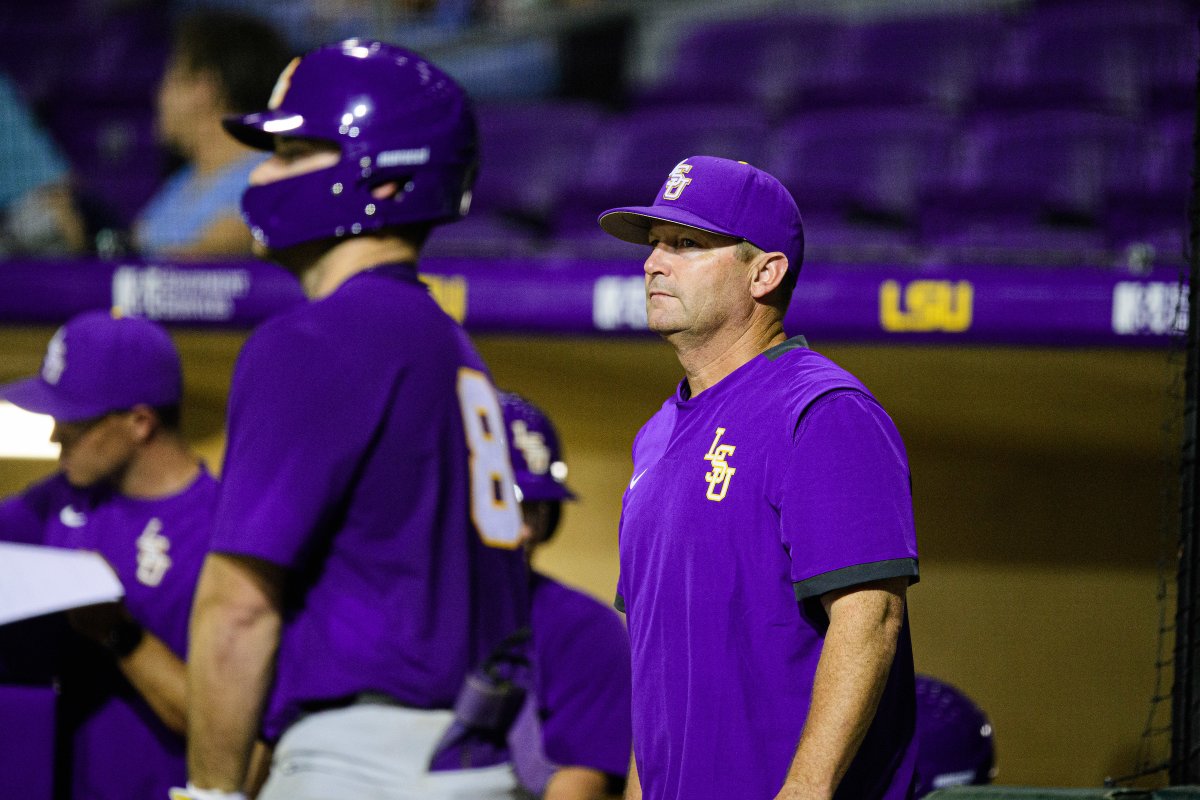 LSU's hope to give first-year baseball coach Jay Johnson all the comforts of home to play an NCAA Regional didn't go as planned.
While the Southeastern Conference was well represented with four sites announced Sunday by the NCAA, LSU wasn't one of them after the Tigers went 1-2 in the league's postseason tournament.
LSU's resume' included a 38-20 overall record but was thought to have favorable metrics such as a 17-13 record within the rugged SEC. The Tigers added a win in the postseason tournament before falling in consecutive games to eventual champion Tennessee and Kentucky without two regular starters in all-conference performer Jacob Berry and team leader Cade Doughty at second base.
LSU wound up with an RPI of 25, well outside the top 16 that's usually considered to be a host site.
The Tigers will find out their destination during NCAA's Selection Show at 11 a.m. Monday when the entire 64-team bracket in released.
Both teams that were in the SEC Tournament championship game Sunday, Tennessee and Florida, were both named host sites after the Volunteers defeated the Gators, 8-4. SEC Western Division champion Texas A&M earned a host site along with Auburn.
The East Region landed four bids with Maryland, North Carolina, East Carolina and Virginia Tech with Miami, Georgia Southern and Southern Mississippi also locking down home bids.
Louisville, Oklahoma State and Texas represent the Midwest, Southwest region with Stanford and Oregon State the West Coast.