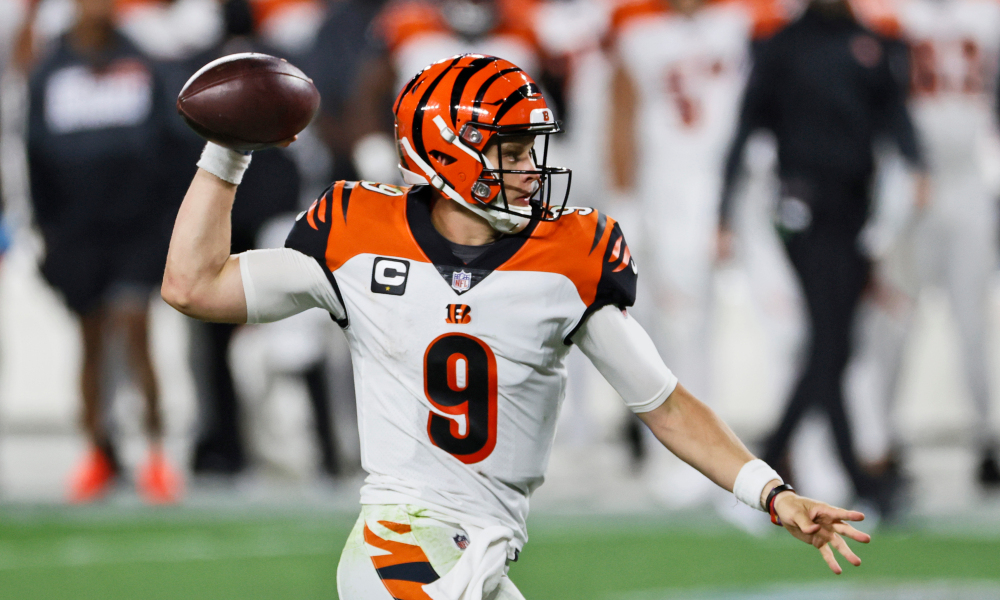 Joseph Campbell didn't create the hero's journey. These stories have existed since Homo habilis decided to live collectively, for all that's cracked up to be, and establish the framework for modern man to rage at each other on Twitter.
Campbell is credited for discovering that religions, myths and folklore all share a fundamental structure. He called it the monomyth. A hero ventures forth from their world into a region of supernatural wonder, struggling against fabulous forces until a victory is won and they return home with the power to bestow boons unto society.
George Lucas generously cribbed from Campbell to create "Star Wars." Soon all of Hollywood was cashing in on Campbell's work. And not just the cavalcade of shared universes and tent pole franchise. The hero's journey is everywhere. Kevin McCallister, the adolescent DIY psychopath played by Macaulay Culkin in "Home Alone," experienced his own odyssey through the monomyth.
Where is this going? You should realize any Culkin reference in an LSU publication is just a transition to Joe Burrow.
The Burrow legend began with a de-cleater. It was New Year's Day 2019 in Glendale, Arizona. A fairly barren setting for such a fertile moment. LSU was playing undefeated UCF, then a monument to Group of Five martyrdom, in the Fiesta Bowl. The game itself served as a platform for the sport's upper crust, who yearned for proof of concept that the Knights didn't belong in the College Football Playoff discussion.
Burrow threw a pick-six on LSU's second possession. While Brandon Moore ran 96 yards for a touchdown, Joey Connors blindsided Burrow with a hit that scrambled him across the turf. Nate Evans taunted Burrow while he tired to regain his place in the world.
Nothing with Burrow was the same from that moment on.
LSU railed from a two-score deficit behind four touchdown passes from Burrow, winning comfortably 40-32. UCF scored a late touchdown and two-point conversation to make the game look more competitive than it actually was.
The Fiesta Bowl was just the beginning. Burrow authored the greatest statistical season ever for a college quarterback during his Heisman Trophy-winning senior year. He set the single-season FBS record for touchdowns scored (65), touchdown passes (60), passer rating (202) and produced the third-most passing yards in a season (5,671). LSU set a record for points scored in a season (726) while winning the 2019 national championship with a 15-0 record.
Burrow tuned up a historically good Clemson defense for 423 passing yards and six total touchdowns in the national title game. He marked the occasion with a cigar in the locker room, cementing his place among the pigskin deities. Odell Beckham did the bestowing of boons on the field, but LSU doesn't talk about that anymore.
In terms of sheer volume, only Cam Newton has gotten more people paid than Burrow. While Newton's numbers in one season at Auburn (4,327 total yards, 50 total touchdowns) aren't as eye-pooping as Burrow's, he was that productive despite playing with only three other NFL Draft picks. The 2019 LSU team had five first-round draft picks alone, plus the Biletnikoff Award winner and the best offensive line in the country.
The coaches that Newton carried to success have the balance sheets to prove it. Gene Chizik came to Auburn in 2009 with a 5-19 record in two seasons at Iowa State. Auburn rode Newton's 2010 Heisman Trophy season to the national title. Chizik, the consensus choice for national coach of the year, received a pay raise to $3.5 million, only to be fired after a 3-9 finish in 2012.
Gus Malzahn, Auburn's offensive coordinator in 2010, replaced Chizik and held on for eight seasons, an SEC championship and an appearance in the 2013 national title game. Auburn paid Malzahn, now the coach at UCF, over $21 million to go away.
Newton was taken first overall in the 2011 NFL Draft by the Carolina Panthers, where he made more wealth for the likes of Ron Rivera, Rod Chudzinski and Mike Shula. Rivera, on his second head-coaching job with the Washington Commanders, marched merrily along as Newton led the Panthers to an appearance in Super Bowl 50. Chudzinski parlayed Newton's brilliance into the Cleveland Browns job. Shula continues to bounce around the league, though that last name doesn't hurt either.
Burrow is developing his own reputation as a job-creator. In two seasons with Burrow at quarterback, Ed Orgeron's record is 25-3. Without Burrow, his record is 42-44 in eight seasons. Orgeron only lasted two more seasons at LSU once Burrow moved on to the Cincinnati Bengals.
Bengals coach Zac Taylor now reaps the benefits Orgeron enjoyed. Taylor was nearly anonymous before Burrow. The former Nebraska quarterback, who happens to be the son in law of former Green Bay Packers coach Mike Sherman, was a cost-saving hire for notoriously cheap owner Mike Brown. You get what you pay for, and Cincinnati went 2-14 in Taylor's first season.
In the NFL's quest to reward failure, the Bengals were gifted the first overall pick in the 2020 NFL Draft. Enter Burrow, who despite tearing his ACL and MCL as a rookie, injuries that cost him six games, has lugged the worst organization in professional sports to forgotten levels of competence.
Cincinnati returned the playoffs with Burrow, the NFL 2021 Comeback Player of the Year, who was electric in the postseason. Reunited with his favorite target at LSU, Ja'Marr Chase, the 2021 Offensive Rookie of the Year, Burrow passed for 1,105 yards and five touchdowns in four postseason games. The Bengals returned to the Super Bowl after a 33-year absence and were four points from winning it.
Taylor, now sporting a 19-33-1 overall record, is set to receive a contract extension. His $3.75 million annual salary was the lowest among NFL head coaches.
This is the new space Burrow occupies. A coach-maker of the highest order. Capable of elevating the mediocre and capable alike. The AFC is full of them. Take the Kansas City Chiefs for instance. Andy Reid was once regarded as an incapable playoff coach. Since Patrick Mahomes showed up, Reid not only has a Super Bowl ring, but his assistants have the clearest path to becoming head coaches.
Any discussion of Burrow's future begins there. But his long-term future, the innards that separate Tom Brady from Dan Marino, rests on Cincinnati's ability to build a team around him. The Bengals won three playoff games by a combined 13 points. Regression is the cruelest of methods. Burrow was sacked 13 times in the postseason, and despite an admirable performance against the Los Angeles Rams, the defense was average most of the season.
Even in the best of stories, the hero can't do it alone.