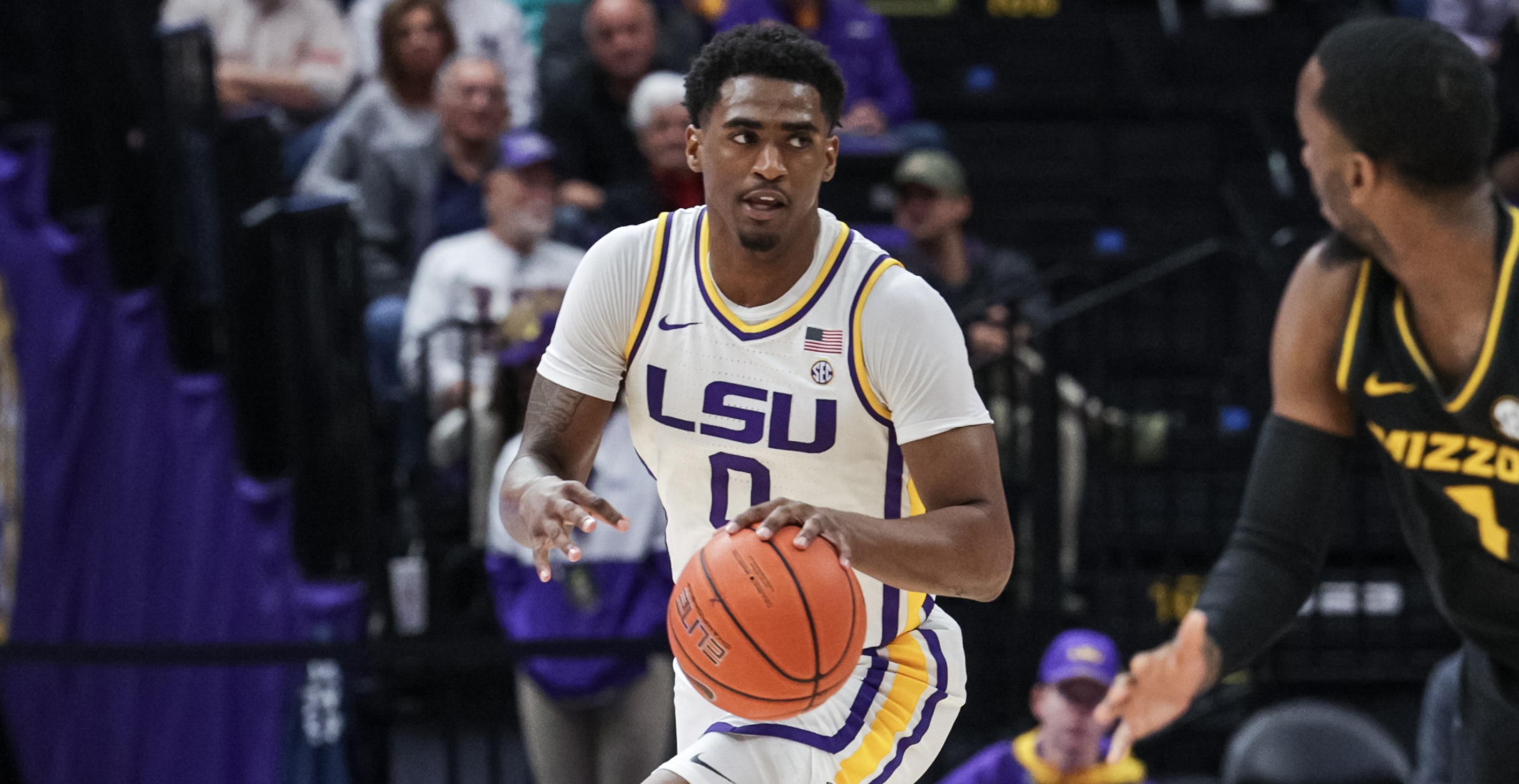 Former LSU starting shooting guard Brandon Murray has committed to Georgetown.
He made the announcement Monday on Twitter, writing "DC WHAT UP" above a commitment photo illustration.
Murray, who is from Baltimore and also played at IMG Academy in Florida, averaged 10.0 points, 3.0 rebounds, 1.9 assists and 1.1 steals while playing in 33 of LSU's 34 games during the 2021-22 season.
He started all but one of the 33 games and averaged a team-high 31 minutes a game.
The All-SEC Freshman Team selection is first of 11 Tigers who've entered the portal who has made his future plans public.
Born in Brooklyn, New York, Murray grew up in Baltimore and played at Poly High there before making the move to IMG.
Baltimore is located 40 miles north of Washington, D.C., where Georgetown is located.
Murray will follow former LSU coach Kevin Nickelberry to Georgetown.
Nickelberry, a former head coach at Hampton and Howard, was elevated from assistant coach to LSU's interim head coach after Will Wade was fired late in the season for alleged recruiting-related NCAA rules violations.
Wade has been replaced by former Murray State coach Matt McMahon, who brought in a new staff of assistants.
Nickelberry worked the Tigers' first-round NCAA Tournament loss to Iowa State, then was hired by Georgetown coach Patrick Ewing to be an assistant coach and recruiting coordinator in his native Washington.
Georgetown is 68-84 in five seasons under former Hoyas star and longtime New York Knicks center Ewing, including 6-25 in 2021-22.
Ewing, who has just one winning season after five years at his alma mater, received a public offering of support from Georgetown athletic director Lee Reed in March.