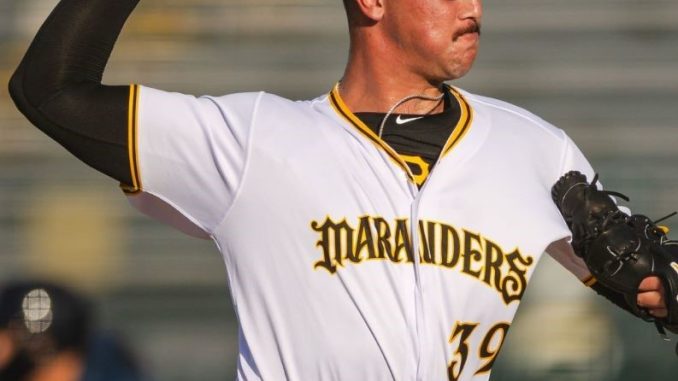 Former LSU All-American Paul Skenes was long gone after making his Single-A debut Tuesday with the Bradenton (Fla.) Marauders at LECOM Park.
As was the case in his professional debut last week in the Florida Complex League's rookie ball, Skenes threw a dominant first inning of Tuesday's game with his new team in the Florida State League's Western Division.
The 6-foot-6 Skenes allowed a hit and struck out two batters in his lone inning of work and Bradenton followed with a four-run first inning. He threw a total of 16 pitches with 11 for strikes.
The Marauders made it 14-0 through three innings before Lakeland (Detroit Tigers affiliate) rallied to make it 14-12 before losing 14-13.
The Marauders (27-16) opened a six-game homestand against Lakeland which it trails, along with Clearwater of the Philadelphia Phillies' organization by one game for first place.
Skenes helped LSU to the 2023 national championship, pitching twice during the College World Series, with the Tigers defeating Florida, 18-4 in the finale. He became the No. 1 overall draft pick of the Pittsburgh Pirates in the recent MLB Draft, signing a $9.2 million contract and pitched in his first game in the Pirates' organization 48 days after his last appearance in the CWS with a scoreless inning in a rookie game.