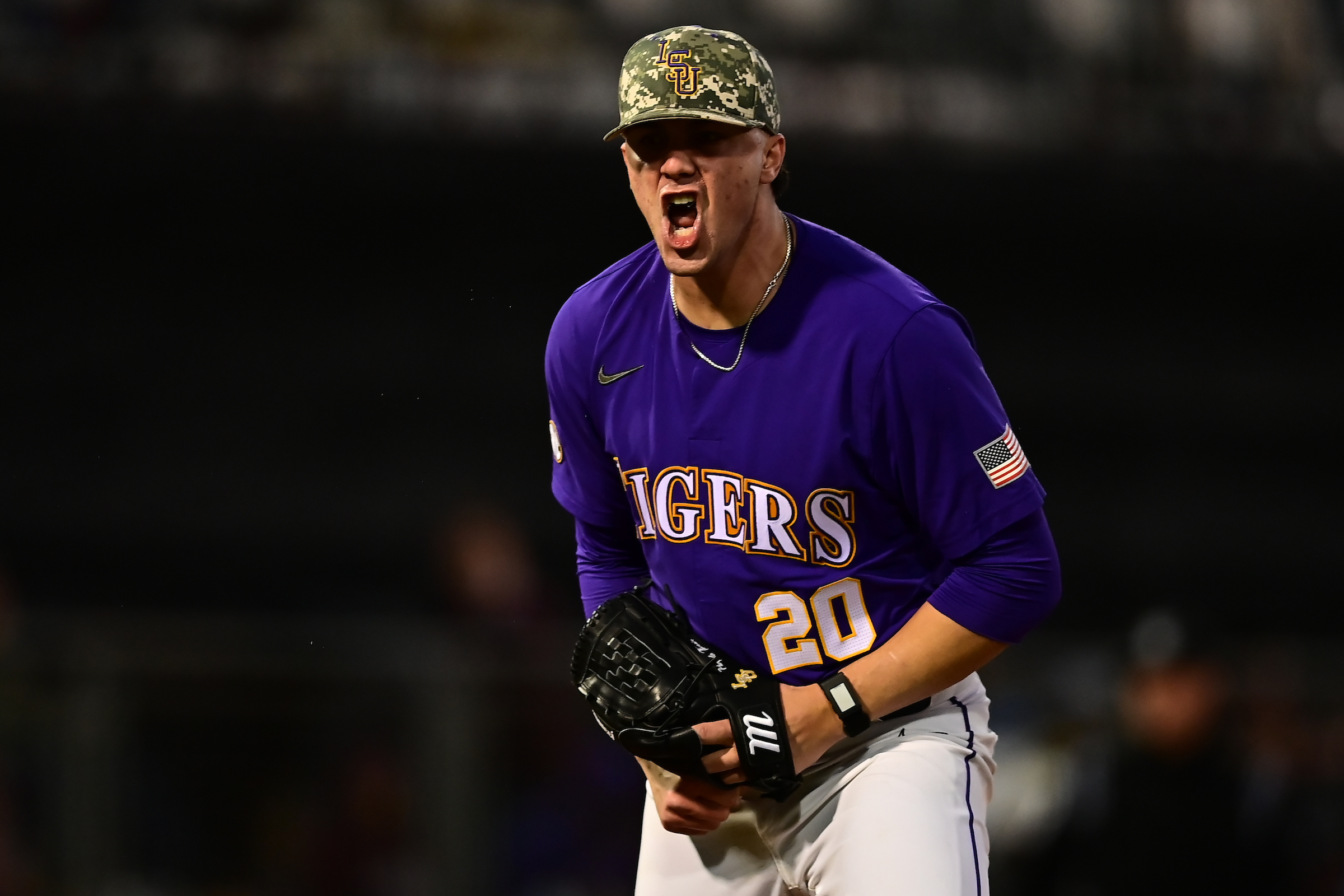 LSU junior centerfielder Dylan Crews and junior right-hander Paul Skenes received National Player of the Week recognition Monday from Collegiate Baseball newspaper.
Crews, a Longwood, Fla., native, led the top-ranked Tigers to three wins in four games last week, including an SEC series victory over third-ranked Arkansas. He batted a sizzling 625 (10-for-16) in four games with four homers, nine RBI and nine runs, and he homered once in each of the four games the Tigers played.
In the Tigers' series victory over Arkansas, Crews batted .615 (8-for-13) with three homers, seven RBI, seven runs, a .667 on-base percentage and a 1.308 slugging percentage. He extended his current hitting streak to 22 games and his current on-base streak to 24 games.
He leads the nation with a .531 cumulative batting average, a .658 on-base percentage and 46 runs scored. Crews is No. 2 in the nation with a .988 slugging percentage.
Skenes, a product of Lake Forest, Calif., earned National Player of the Week recognition from Collegiate Baseball for the fourth time this season.
He pitched 7.0 innings on Friday in Game 1 of the Tigers' series versus third-ranked Arkansas, limiting the Razorbacks to just one run on two hits with three walks and 12 strikeouts.
Skenes leads the nation in strikeouts (71), hits allowed per nine innings (3.38), pitching wins (5) and WHIP (0.56), and he is No. 2 nationally in ERA (0.72).