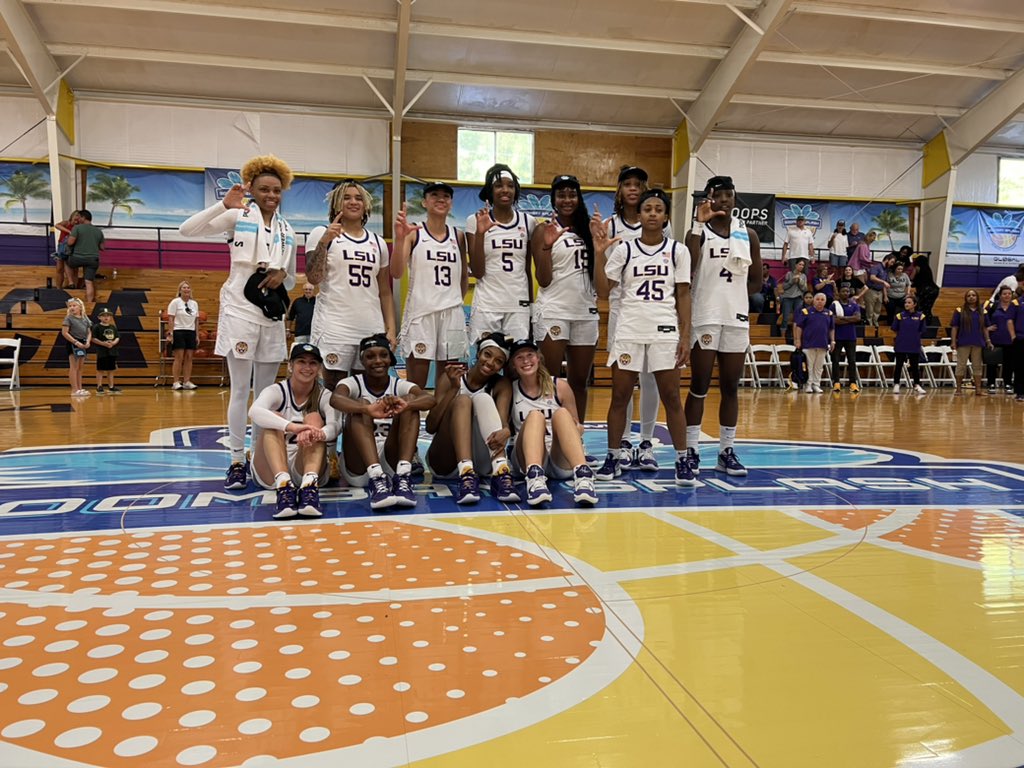 LSU transfer guard Jasmine Carson registered her first double-double of her career and fellow transfer Angel Reese produce her seventh straight double-double to open the season in Saturday's 99-64 win over UAB in the final game of the Goombay Splash in The Bimini, Bahamas.
Carson scored 12 points and had 12 rebounds, while Reese led No. 12 LSU (7-0) with 25 points and had 10 rebounds. Freshman, Flau'jae Johnson posted her second career double-double with 19 points and 13 boards.
"I know everybody that loves LSU would be proud of this basketball team," LSU coach Kim Mulkey said. "They represented the university in a first-class manner here and got a trophy."
Alexis Morris scored a season-high 19 points, 13 coming in the last two quarters. Sa'Myah Smith was the fifth Tiger to score in double figures as she added 11 in Sunday's win, also hauling in 7 rebounds.
"To have three kids play and have a double-double, I don't know that I've had that happen much in my career in coaching," Mulkey said. "We really emphasized giving UAB just one shot. A lot of their rebounds were going to come off long and I thought Flau'jae and Jasmine Carson, those kids had big-time rebounds and we got out and ran."
LSU returns home Tuesday at 7:00 p.m. against Southeastern Louisiana.