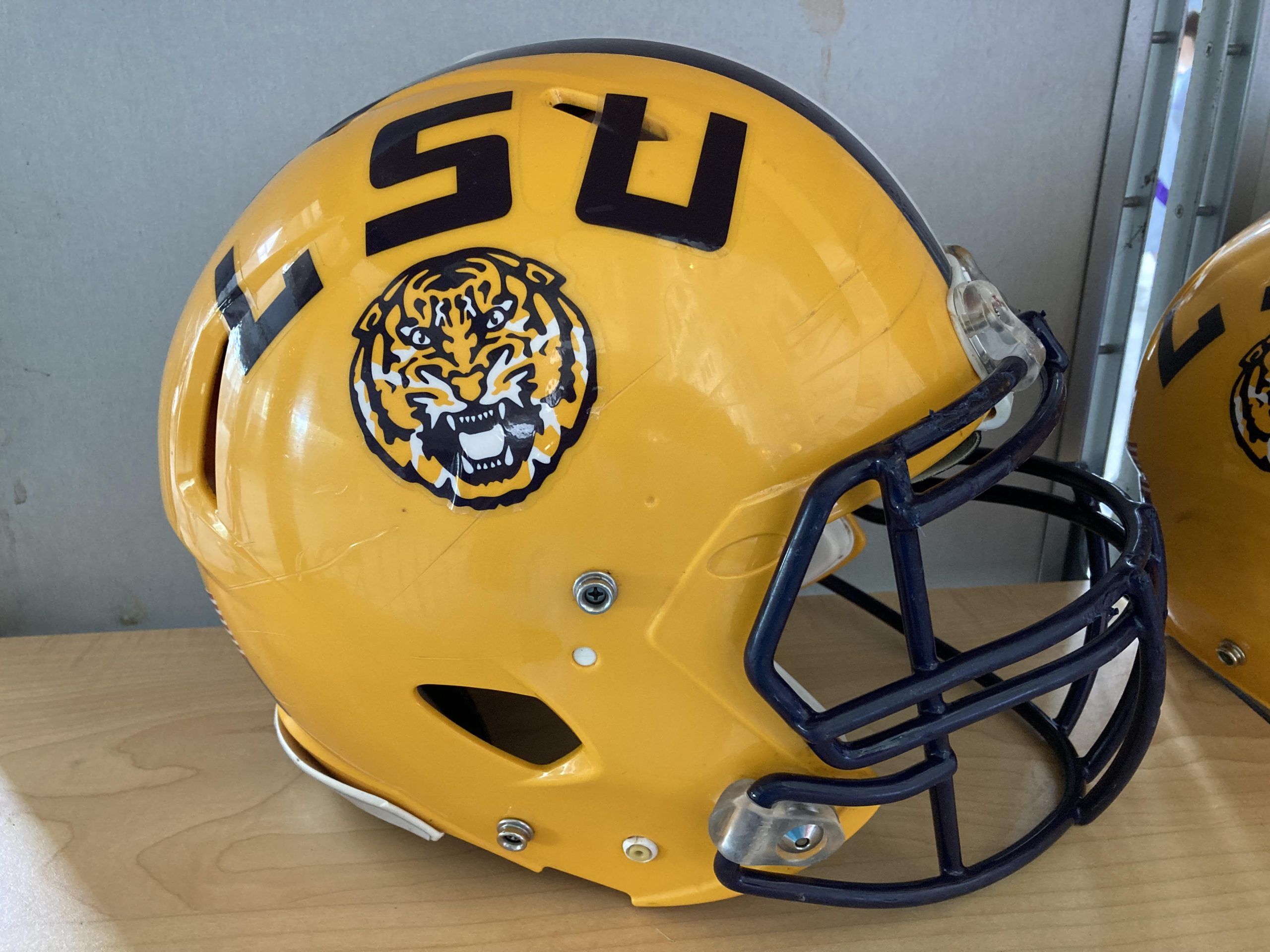 A historic home game with Oklahoma was among the revelations associated with LSU's 2024 Southeastern Conference schedule the league announced during a made-for-TV release.
With the SEC expanding to 16 teams next season to include the arrival of Texas and Oklahoma, both schools were incorporated into next season's eight-game schedule where each of the existing 14 teams drew either the Longhorns or Sooners.
Next year's format is considered a short-term solution, though, with Texas and Oklahoma transitioning to the league and that a nine-game schedule is more likely going forward, possibly as early as '25.
LSU and Oklahoma have previously met three times but never on a campus site. The Tigers destroyed the Sooners 63-28 in the College Football Playoff semifinals in the Chick-Fil-A Bowl en route to winning the 2019 national championship.
LSU, which opens the season against USC in Allegiant Stadium in Las Vegas on Sept. 1, will also host Western Division rivals Alabama and Ole Miss along with Vanderbilt in Tiger Stadium.
The Tigers must travel to Arkansas, Florida, South Carolina and Texas A&M.
LSU hasn't visited Columbia, South Carolina since 2008.
The SEC will dissolve divisional play next season with the league's top two teams in the standings advancing to the SEC Championship game in Atlanta. The dates and times of next year's conference games will be announced at a later date.
When conference presidents and athletic directors opted for an eight-game schedule over a proposed nine-game format, the league was entrusted with trying to preserve natural rivalries along with trying to achieve competitive balance.
SEC Network football analyst Greg McElroy said LSU received a favorable draw with the combined record of the four teams coming to Tiger Stadium going 30-21 in 2022, while teams the Tigers visit were 26-25.
Along with the neutral site opener for the Labor Day weekend, LSU will host Nicholls State on Sept. 7, UCLA on Sept. 21 and South Alabama on Sept. 28.
While there was the gain of a name-brand program in Oklahoma, LSU did part ways with two frequent opponents.
For the first time since 1943, LSU and Mississippi State – who have played 116 times – will not play. That year the Bulldogs cancelled the game because of World War II. Also, for the first time in more than 30 years, LSU and Auburn won't face off after having played 57 games.
LSU visits Mississippi State this season, Sept. 16 at 11 a.m., and hosts Auburn on Oct. 14 at a time to be determined.