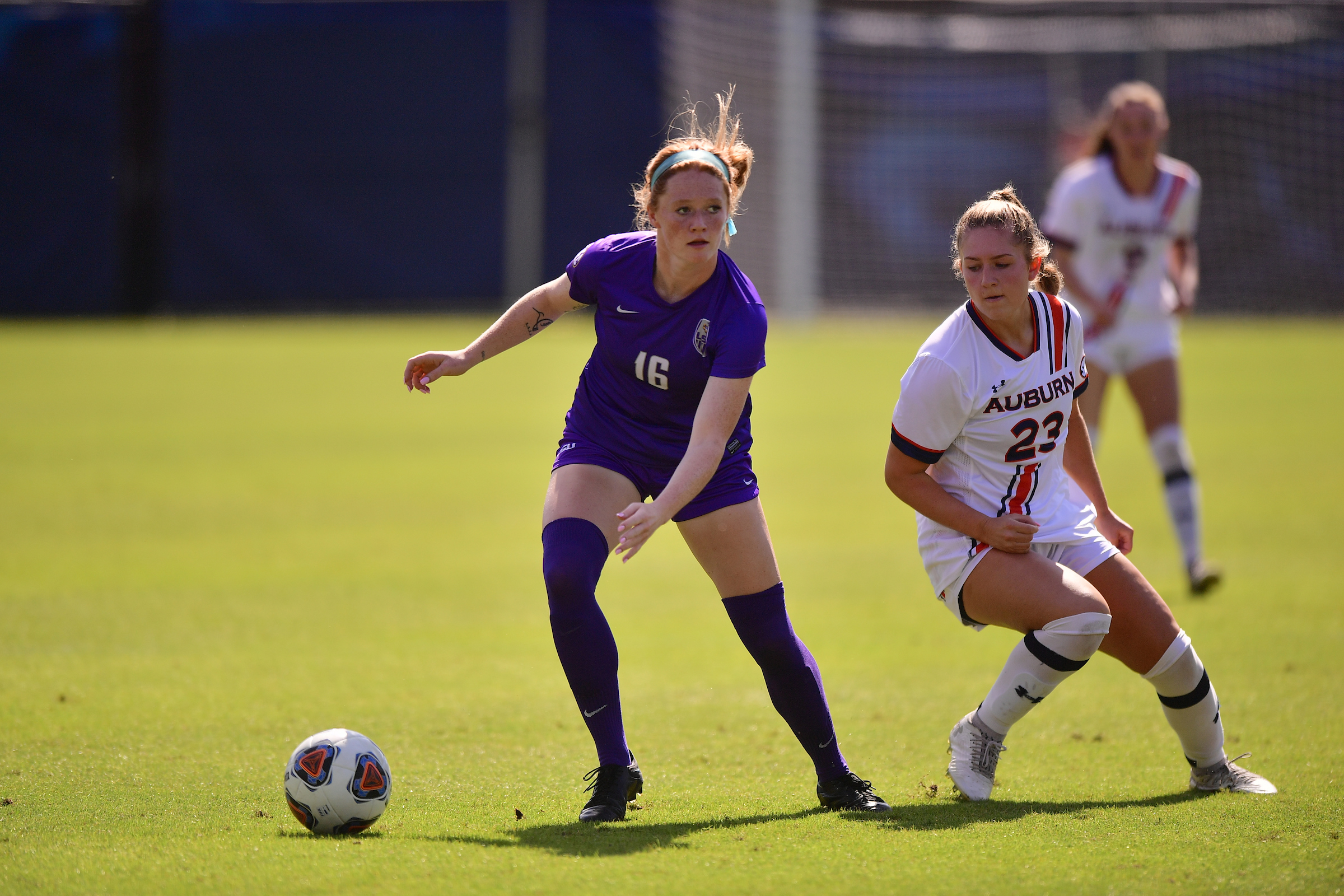 The losses continue to mount for LSU's soccer team, growing in difficulty each time.
Since a school-record start to the 2021 season, LSU's soccer team continued its downward spiral Sunday with a 1-0 road loss in overtime to No. 22 Auburn in a Southeastern Conference Western Division match.
LSU (8-5-0 overall, 1-5) dropped its fifth consecutive match, including second in overtime, while Auburn (10-3, 4-2) moved into second place behind Arkansas in the SEC West.
LSU took the first shot in the first 10-minute overtime which was wide left.
Auburn's game-winning goal came off a corner which was initially cleared out of the box, but the homestanding Tigers were able to retain possession and played a ball to Alyssa Malonson who tried to head in a one-timer on the right side.
LSU goalkeeper Mollee Swift came off her line to meet Malonson, creating a loose ball which came to Marissa Arias who collected the rebound and shot into a wide-open net 2 ½ minutes into overtime for the sudden victory.
Swift finished with six saves, three in each half. She found herself busy in the first 15 minutes of the match with three saves.
LSU, which was shutout for the third time, struggled offensively to generate shots on frame. Maddie Moreau had her team's lone shot in the first half, a long-distance effort that landed on top of the net.
Auburn goalkeeper Maddie Prohoska picked up her first save in the 58th minute against LSUs Athena Kuehn. LSU also had an opportunity at a loose ball in the box following a corner when Jordan Johnson pushed her shot wide left.
Prohoska made a diving save of a shot from LSU's Wasila Diwura-Soale from outside the 18 in the 75th minute. LSU also had two long free kicks from Swift just inside of midfield in the final eight minutes of regulation with neither finding the net.
Auburn held a 9-1 advantage in shots taken and 3-0 in shots on goal in the first half. The owned a 18-8 cushion (5-1 in shots on goal) through regulation and 20-9 for the game (7-1 in shots on goal).
LSU returns to action Thursday at Kentucky at 6 p.m. and returns home Oct. 21 to host South Carolina at 6 p.m.