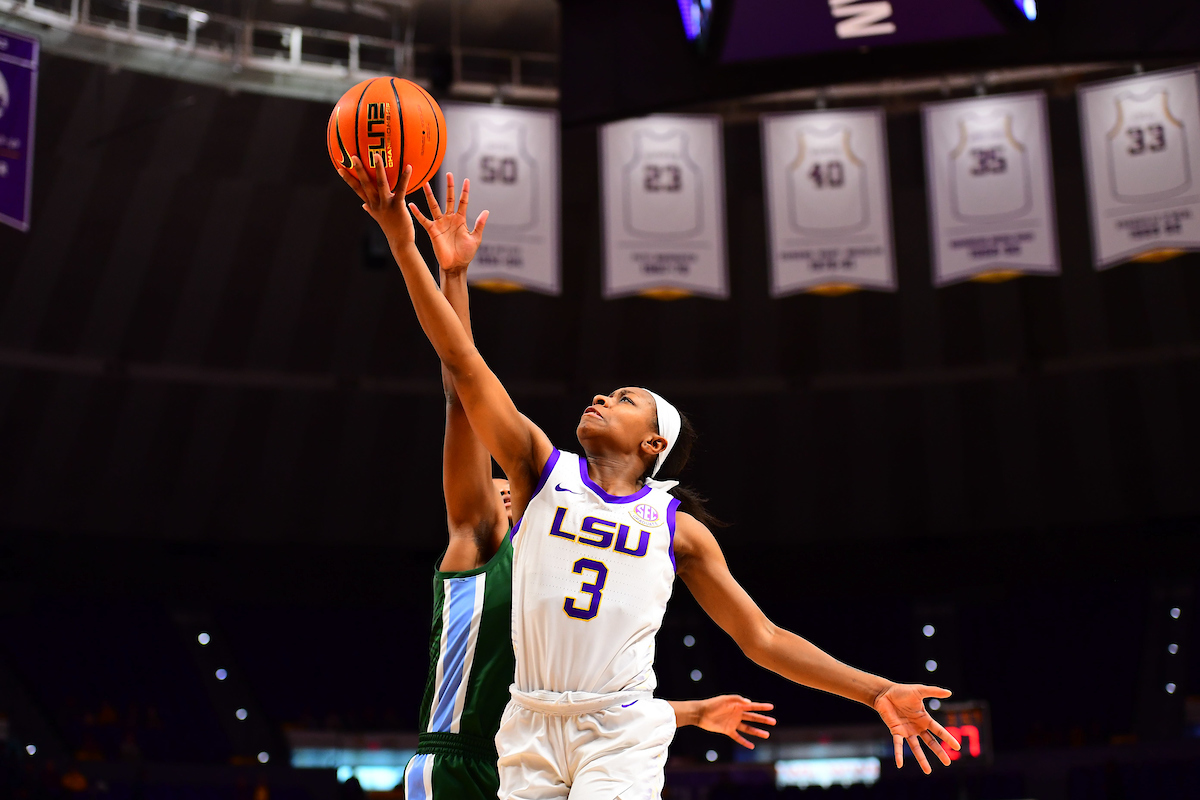 LSU graduate student center Faustine Aifuwa enjoyed quite a bounce-back game, scoring a team-high 17 points to lead the Tigers to a 75-58 victory Tuesday over previously unbeaten Tulane at the Pete Maravich Assembly Center.
Aifuwa, who had one point in last week's 70-41 road win over UL-Lafayette, led a parade of five players in double figures that also included Khalya Pointer with 12, Alexis Morris 12, Autumn Newby 11 and Jailin Cherry 10. The Tigers (3-1) shot 48 percent from the floor and led for all but one minute in the game in taking their third win over an in-state opponent this season.
"If we are going to score that many people in double-figures every night, we're going to compete," LSU women's basketball coach Kim Mulkey said. "The five right there, what do they have? They have experience. They have experience and there's no substitute for that."
The Tigers were dominant under the basket the entire contest with 46 of their 75 points came from the paint. Aifuwa also grabbed eight rebounds and had three blocks.
Tulane was led by Baylor transfer and Destrehan native Moon Ursin, who finished with 13 points, 10 rebounds, and 2 assists. Dynah Jones finished with 18 points including a 4 for 6 shooting performance from three-point range.
LSU used a 10-2 run late in the opening quarter to extend its lead to 10, including six from Pointer, before Tulane (5-1) scored the final four points of the quarter. After a layup by Aifuwa, Cherry hit back-to-back mid-range jumpers and Pointer added a 3-pointer in transition to complete a 9-0 run, forcing Tulane to take a timeout.
That run reached 15-0 when Pointer scored on a layup, Newby added two free throws after a steal and after forcing a shot clock violation, Hannah Gusters scored inside with the Tigers going on to take a 41-24 halftime lead.
LSU travels to Puerto Rico for the San Juan Shootout over Thanksgiving. The Tigers will play at 1:30 p.m. Friday against New Mexico State and at 11:15 a.m. Saturday against Missouri State.